Inside the Lazard reunion
FORTUNE -- There are family reunions, high school reunions, sports team reunions -- and then there are investment banker reunions. As in, be afraid. Be very afraid.
Bankers former and current of the blue-chip investment bank Lazard Ltd. (LAZ) gathered last night in the august Grill Room of The Four Seasons restaurant in midtown Manhattan for a first-ever reunion of the firm. And the behavior was (gasp!) actually civilized -- which surprised at least one participant. "It was a lot more collegial, warm, friendly, enjoyable than I thought it would be," says someone who stopped by. "And this is not a group that naturally knows about teamwork or getting along. But people seem to be just enjoying the cocktails and passed hors d'oeurves."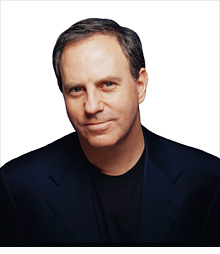 Some 150 Lazardites, including elder statesman and now author Felix Rohatyn, former first lady of South Carolina Jenny Sanford (yes, she worked there!), consummate FIG (financial institution group) banker and CNBC lover Gary Parr, as well as hedge fund superstar John Paulson's former right-hand man Paolo Pellegrini, showed up to rub elbows and reminisce. (Spotting Pellegrini, some wondered whether he was the richest Lazard alum. An investment bankers' parlor game it seems.)
But perhaps more salient was who wasn't there: Former Lazard bankers who are now luminaries, such as private equity honcho Tim Collins of Ripplewood, power banker Ken Wilson (formerly of Goldman Sachs (GS, Fortune 500), the U.S. Treasury, and now Blackrock (BLK, Fortune 500)), Gerry Rosenfeld (formerly of Salomon Brothers, Bankers Trust, and now Rothschild and New York University's business school), and Damon Mezzacappa (formerly of Morgan Stanley (MS, Fortune 500), now of Mezzacappa Management), were all no-shows. And the same goes for current Lazard board member and First Pal Vernon Jordan.
Perhaps most conspicuous by his absence, though, was the most high profile of the former Lazardmen, Steve Rattner (the firm's former deputy CEO and later President Obama's car czar, who was sued on Thursday -- the same day he appeared on CNBC's Squawk Box -- by New York state attorney general Andrew Cuomo over his role in the pay-for-play scandal that occurred while Rattner was at his new firm, Quadrangle Group). Rattner apparently had said he was coming but then canceled at the last minute. "Yeah, I guess Mr. Lightning Rod didn't show up," said one person.
At one point Lazard CEO Ken Jacobs gave a few remarks about the firm, and though he was hard to hear, concluded that it was "a great time to be at Lazard." Jacobs, who worked at Goldman, an institution big on alums, alum gatherings, and even alum websites, did not dwell, however, on his predecessor, the late Bruce Wasserstein, who was able to pry the investment bank lose from its French owners. Wasserstein apparently was respected for this move, but not particularly beloved by the seven- and eight-figure-salary rank-and-file.
So maybe that's why the tone was so nonconfrontational last night? The characters that got folks the most riled up either didn't attend or weren't discussed. Could be, says a participant, but let's not tempt the fates. Bottom line, said one attendee: "This is an event that shouldn't happen more than once, ever!"