Honda recalls over 1.3 million Fit cars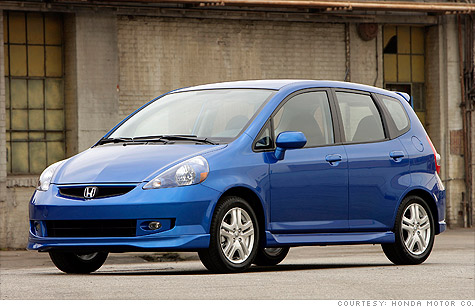 NEW YORK (CNNMoney.com) -- Honda said Thursday morning it is recalling more than 1.3 million Honda Fit vehicles globally for potential headlight problems.
Honda Motor Co. (HMC) said it will recall 1,355,217 Honda Fit cars globally from model years 2007 and 2008 because of a "potential loss of low-beam headlight functionality."
Honda said the problem stems from plating on the wiring harness connectors for the low-beam circuit, which "can become worn after repeated use." Worn plating could corrode "and cause the connector to overheat and fail, resulting in a loss of low-beam headlight functionality," Honda said in a statement.
The American division of Honda said the recall includes 143,083 Fit vehicles in the U.S.
Owners of these vehicles should bring them to a Honda dealer for inspection and for possible replacement of worn parts, the automaker said.
No accidents have been reported as a result of this problem, Honda said.