Tech IPO market finally starts to thaw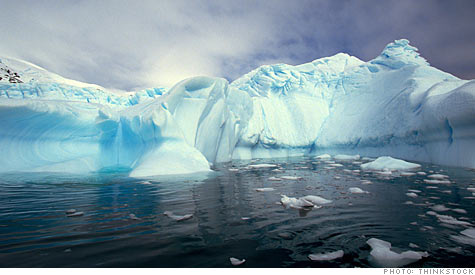 NEW YORK (CNNMoney) -- It's been seven long years since Google's IPO in 2004 -- the last time a household-name tech company managed to go public. While hotshots like Facebook and Zynga likely won't file for at least another year, moves from a handful of other high-profile ventures show that the long-frozen IPO market is starting to warm up.
Skype and Demand Media are waiting for their debuts, and LinkedIn and Pandora are reportedly getting ready to file in 2011.
There were eight IPOs during the first five weeks of 2010, according to research firm Renaissance Capital. This year? Nineteen are slated to hit in that timeframe. That's a welcome change from the post-recession doldrums.
"It has been absolutely frigid out there. People are still counting body bags from the recession, and you don't forget that easily," says Charley Polachi, co-founder of tech-industry headhunting firm Polachi.
But veteran venture capitalist Bob Ackerman says rumors of the tech IPO's demise have been greatly exaggerated. In 2010, he notes, 51 tech companies went public. That was nearly one-third of overall IPO activity, and the best performance for tech since 2005.
"Not everything is a grand slam or a splashy story," Ackerman says. "Our business does not rely on the Facebooks or the Googles (GOOG, Fortune 500)."
Polachi and Ackerman agree on one major point: The upstart tech companies coming down the pike are overall much stronger than past crops.
"We have a very interesting backlog of tech companies now," Ackerman says. "Compared to past years, they have stronger revenue, they're more mature and they are profitable. It's a very respectable, exciting lineup."
The players: Golden child Facebook hasn't shown much interest in going public, though it said last week that it will begin filing public financial statements by April 2012 -- a move likely to coincide with an IPO.
Renaissance Capital research analyst Nick Einhorn thinks the Facebook effect is overblown. The company's debut would be a "positive but not fundamental" event in the market, in his view.
"Fueling excitement around the sector is always good, but every positive IPO is a good sign," Einhorn says. "This crop of companies is pretty well established -- they're making millions in revenue, and that's more than enough for them each to stand on their own."
The most prominent tech company that's actually filed for an IPO is Skype, which put in its registration papers in August. So far, no IPO date has materialized, and a CEO change in October further muddied the waters. But Reuters reported recently that the company plans to make its move this year with an offering intended to raise up to $1 billion.
Skype has the kind of brand name and mass audience that generates buzz -- and it's profitable, with impressive growth rates each year.
But the first of the "Web 2.0" crop to actually complete a public offering is likely to be Demand Media, which also filed its registration forms in August and has spent the past month inching closer to the starting gate.
Demand Media is a problematic poster child. One big red flag: The content farm is not actually profitable yet, and it's had to answer questions about unorthodox accounting practices.
"There are certainly risks with the company, as well as questions about how good their content is and needs to be," Einhorn says. "The long-term viability on their strategy is unproven. But they have scale and momentum, and this isn't your dot-com bubble pie-in-the-sky concept."
Waiting in the wings: Poised to make a bigger splash in 2011 are mid-level tech darlings like LinkedIn, which lacks Facebook's buzz but is still highly esteemed by the Silicon Valley investor set.
And unlikely many of its peers, LinkedIn is actually enthusiastic about the idea of an IPO.
"First and foremost, it's about our mission -- which is to connect the world's professionals," LinkedIn CEO Jeff Weiner said in an August interview with Bloomberg. "An IPO, being public, raising money -- that's really a tactic that helps us ultimately achieve that long-term objective."
Internet TV service Hulu unveiled impressive user and revenue growth stats in November, adding fuel to reports that it would like to IPO this year.
Second-buzziest behind Facebook is Groupon, which made waves by rejecting a Google buyout offer rumored to have topped $6 billion. The company sparked IPO talk earlier this month after it sold $1 billion worth of stock to investors, including the giant mutual fund houses Fidelity and T. Rowe Price.
Twitter is in no rush to go public. Dick Costolo, now the company's CEO, said at a conference last year that an IPO is "way out."
Zynga has seen massive success with FarmVille, FishVille and many other -Ville games on Facebook. But founder Mark Pincus has said he fears that going public and veering off his private-company plan will bring "death by a thousand compromises."