Gulf oil spill victims offered 3 years' damages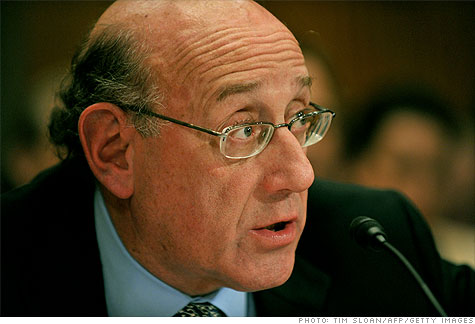 NEW YORK (CNNMoney) -- The agency in charge of paying claims to those affected by BP's massive Gulf oil spill has predicted that the region will fully recover from the disaster in 2012.
That recovery timeframe is crucial because it will be used to determine how much claimants who opt for a so-called final payment, a lump sum meant to cover any past and future damages, will receive from the Gulf Coast Claims Facility.
These claimants will walk away with a one-time check for double their documented 2010 losses, but will have to forfeit any right to sue for any past or future losses related to the spill.
Why double 2010 losses? The GCCF assumes spill-related losses will taper off this year and next, to 70% of 2010 losses this year, and 30% of 2010 losses next.
"We have concluded that a two- to three- year gradual recovery period seems reasonable in light of all information available to the GCCF," said Kenneth Feinberg, the administrator in charge of the Facility.
People and firms who are eligible for these payments include everything from fishermen and shrimpers to hotels and restaurants.
One exception to these "final payment" rules are oyster harvesters. The Facility's experts estimate that it will take harvesters longer to fully recover from the spill than other industries, so they'll be offered four times their 2010 documented losses as a lump-sum payment.
Another exception is any claimant with more than $500,000 worth of documented losses in 2010. In this circumstance, the lump-sum payment will be determined after an individualized analysis is conducted.
The methodology proposed Wednesday isn't final. Feinberg has opened up his criteria for public comment for two weeks, through Feb. 16. After which time payments will begin to be delivered.
Feinberg was emphatic that claimants are under no obligation to take his final payment offer.
"Predicting the future of the Gulf is not an exact science; there is obviously some unknown risk in attempting to determine any recovery period," said Feinberg in the written statement.
Claimants have other payment options besides a lump sum.
Quick pay: Individuals can get $5,000 and businesses can get $25,000 without submitting any further documentation if they waive their right to sue for any future losses.
This option is available to those who have already received an emergency payment from the GCCF. Those submitting claims for the first time or who have been denied emergency payments aren't eligible.
Emergency Payments: This money was made immediately available for individuals and businesses that experienced financial hardship resulting from damages as a result of the spill.
Emergency payments are no longer available. They were accepted through November 23 and did not require claimants to forfeit their right to sue.
Interim payments: These are payments for proven past damages and are delivered on a quarterly basis. Those who choose this option do not forfeit their right to sue.