Pandora files for $100 million IPO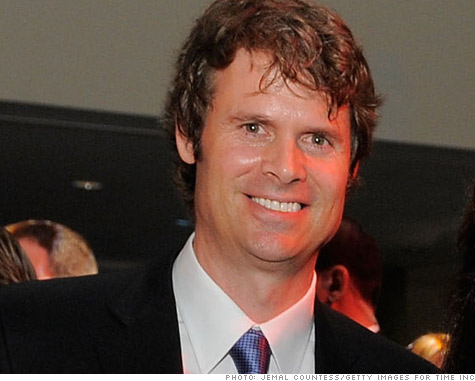 NEW YORK (CNNMoney) -- Internet radio site Pandora filed late Friday to raise up to $100 million in an initial public offering.
This offers the first public look at the company's finances -- and Pandora isn't yet profitable. The popular site posted a net loss of $328,000 on revenue of $90.1 million in the first nine months of its most recent fiscal year. In the fiscal year ended Jan. 31, 2010, it lost $16.8 million on sales of $55.2 million.
Its biggest expense is the royalties it pays for the music it streams. As Pandora's audience grows, so do those costs, which reached $45.4 million in the first nine months of 2010. That is twice what Pandora spent on them in the same period a year earlier.
And the Oakland, Calif.-based company's business is growing fast. As of last month, Pandora had 80 million registered members and was averaging a new one every second. Those members racked up 2.6 billion hours of listening to Pandora's song stream in nine-month stretch that ended Oct. 31.
Founded in 2000 as the Music Genome Project, Pandora uses algorithms and user feedback to generate music recommendations for its listeners.
The company claims a 50% share of all Internet radio listening time among the top 20 stations and networks in the United States, according to a November 2010 report by audience measurement firm Ando Media.

Pandora offers listeners two options: A free, advertising-supported stream or a "premium" plan priced at $36 per year, which offers higher audio quality and no ads.
The premium plan is a growing moneyspinner: It generated $12.3 million in the first nine months of 2010, up from just $2.6 million a year earlier. But advertising is by far Pandora's biggest revenue source. The site took in ad sales of $77.9 million in the first nine months of 2010, up from $28.7 million during the same timeframe a year earlier.

Pandora currently has 295 employees and a cash stash of $40.7 million. The site is backed by more than $55 million in venture capital from investors including Crosslink Capital, Greylock Partners, Hearst Interactive Media and Allen & Co.

Pandora founder Tim Westergren currently holds a 2.4% stake in the company he created nearly a decade ago. CEO Joseph Kennedy holds 2.7%. Both sold off some of their holdings to private investors last year in a tender offer priced at $3.138 per share of stock. Those sales netted $2.2 million for Westergren and $2.5 million for Kennedy.
Pandora is one of a growing number of tech companies looking to go public.
Online content creator Demand Media (DMD) raised $67 million last month in an IPO that valued the company at more than $1.5 billion. Business social network LinkedIn filed in late January for its IPO, revealing a profit of $10 million for the first nine months of 2010 on sales of $161 million.