Delta Air Lines fined $2 million for disabilities violations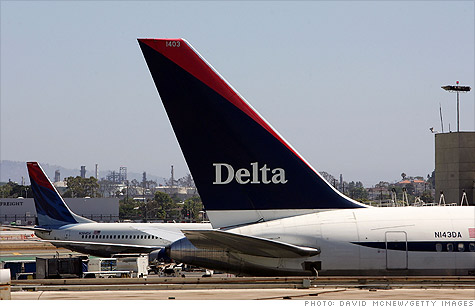 NEW YORK (CNNMoney) -- The government is fining Delta Air Lines $2 million for failing to meet regulations protecting passengers with disabilities.
The penalty is the largest ever brought by the Department of Transportation against a single airline in a consumer protection case.
According to the government investigation, Delta failed to help passengers needing assistance getting on and off the airplane, and the carrier frequently did not respond to customers' complaints on the matter.
Airlines are required to respond within 30 days to written complaints about their treatment of disabled passengers.
"We take our aviation disability rules seriously and will continue to enforce them vigorously," Transportation Secretary Ray LaHood said in a statement.
Of the $2 million fine, Delta may use $1,250,000 for investments improving its services for passengers with disabilities beyond what is required by law. Those measures can include an automated wheelchair tracking system, customer service surveys and enhancements to the company website.
The remaining $750,000 is due within 30 days.
"We take the responsibility of serving customers with disabilities seriously and have made significant investments in technology, feedback assessment and training since the issues in 2007 and 2008 that the DOT cites in its consent order," Delta responded in an official statement.