Why Apple needs to kill it with the iPad 2 event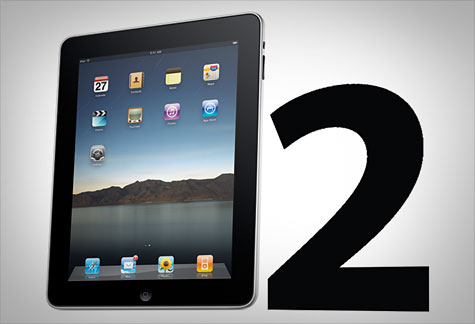 NEW YORK (CNNMoney) -- You wouldn't think that Apple, the largest and most hyped-up tech company on the planet, would have anything left to prove. But Wednesday's iPad 2 announcement will be an important test for the company.
A year ago, when Apple introduced the iPad, it was the first tablet of its kind on the market. Now there are as many iPad competitors as Dalmatians. Meanwhile, the iPad has become a critical revenue stream for the company -- so there's far less margin for error.
And one more thing: Apple (AAPL, Fortune 500) will likely be without its charismatic leader at the San Francisco event, which kicks off at 1 p.m. ET. Steve Jobs remains on a medical leave of absence. Investors will be keeping a close eye on the presenters to evaluate how the company is being led in Jobs' stead.
That's not an insignificant amount of pressure.
"This event is not to be taken lightly," said Brian White, analyst at Ticonderoga Securities. "Apple must make a convincing case for why the iPad 2 is better than the plethora of competitors coming to market."
Increased competition: The good and the bad news for Apple is that the year-old iPad still rates highly among even its newest rivals.
That's good news, because Apple should again have the best-in-its-class tablet if the iPad 2 is as improved as the rumors say it will be.
But that's also bad news: How much thinner, lighter, faster, better -- and perhaps most importantly, cheaper -- can the iPad get? Did Apple shoot itself in the foot by making its first generation tablet too good?
Tim Cook, Phil Schiller or whichever Apple executive introduces the iPad 2 will need to offer some impressive specs, lest Apple fans walk away disappointed.
Rival tablets have front- and rear-facing cameras, dual-core processors, four times as much RAM as the iPad, HDMI output and Adobe Flash support. Other than Flash, Apple is expected to at least meet all of its competition's features -- and to significantly slim down iPad 2 compared to the original.
If that's all Apple does, its fans will probably be unimpressed. Apple may need to have something "magical" up its sleeve, as Jobs likes to say, to wow its potential customers.
Though it's not facing a whole lot of price pressure from its rivals, cost will also be an important factor. Only the 32 gigabyte $599 Motorola Xoom tablet gives the iPad a real run for its money in cost: It is a full $130 cheaper (if you shell out for a a required Verizon data plan) than the similarly sized $729 iPad 3G, which has an optional data plan for an additional price.
With a strong marketing campaign and hype-machine behind the Xoom, Apple may opt to drop the price of the iPad 2. Alternatively, some analysts expect Apple to slash the cost of the original iPad and keep iPad 2 prices steady.
The importance of the iPad: Getting it right is so crucial because Apple is becoming increasingly reliant on the revenue it generates from iPad sales.
In 2010, Apple sold $9.6 billion worth of iPads, which represented 12.5% of Apple's revenue. That surpassed iPods and iMacs in net revenue. Not too shabby for a device that Apple started selling in April.
And while Apple's Macintosh computers have always struggled for traction in the business world, the iPad is generating strong crossover interest from business customers. Around 80% of Fortune 100 companies have deployed the tablet for their employees.
"The iPad is a critical device to Apple," said Colin Gillis, analyst at BGC Partners. "The iPad is remaking a landscape for consumers, and it's even making its way into the enterprise."
The Jobs factor: It's unlikely that Steve Jobs will be presenting the iPad this year (though he's reportedly definitely maybe thinking about the possibility of going there, perhaps).
Jobs was not present at the unveiling of the iPhone 3GS, deferring to Phil Schiller, Apple's marketing head. Everything went swimmingly, and Apple's shares rose nearly $5 after he began his presentation.
But this is Jobs' third leave of absence in seven years. Investors are concerned about the company's future post-Jobs. Some shareholders are clamoring for a succession plan, and people want to know how the company is being run without Jobs overseeing day-to-day operations.
All of that will be scrutinized on Wednesday.
"With this company, every piece of minutia is analyzed to nth degree, sometimes to levels that are not rational," Gillis said. "People are very concerned about Steve."