Spiders creep into Honda Accords, too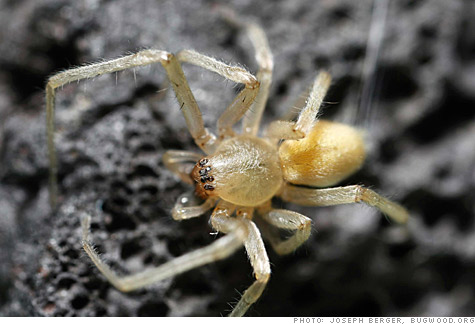 NEW YORK (CNNMoney) -- Mazda6 sedans aren't the only cars with spider issues. Honda issued a Technical Service Bulletin to its dealers in the summer of 2009 for the same problem involving the same species of spider, but decided against issuing a recall.
Mazda recently had to recall 52,000 cars in the U.S. because so-called Yellow Sac spiders were sometimes found nesting in a gasoline tank vent tube. The spider nests obstructed the tube, causing air pressure problems in the gas tank. That sometimes led to cracks that could have caused a fire risk, leading Mazda to issue the safety recall.
The same spiders were found in the same area in 2008 and 2009 model year Honda Accords, but they aren't leading to gas tank cracks, Honda said.
"It's just not happening in our cars," Honda spokeswoman Christina Ra said.
A Technical Service Bulletin warns dealerships about a potential problem, but one that isn't deemed to be a serious threat to safety. Honda's bulletin instructs dealers, after clearing out the nest, to install a spring in the tube to block the spiders from entering, Ra said.
That is also what Mazda dealers were instructed to do.
After issuing its recall, Mazda said it was unlikely the spiders entered the cars during production. Also, the cars involved were produced over a long span of time, making it unlikely the spiders came from an infested shipment.