Warren Buffett's Lubrizol advantage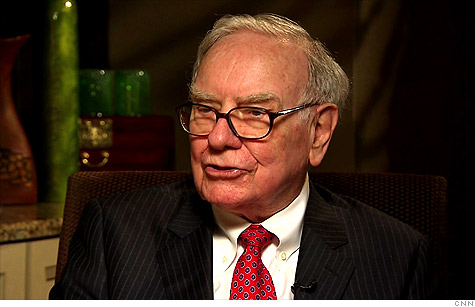 FORTUNE -- They're way less sexy than crude, or even other lighter oil liquids, but oil additives are getting some buzz. On Monday, Warren Buffett's Berkshire Hathaway (BRKB) made a $9.7 billion bid for Lubrizol (LZ, Fortune 500), the leader in the oil additive market.
The additive space generally doesn't get much media attention. Additives are industrial chemicals--oil additives and lubricants in particular are petroleum-derived-products, not the ones that fuel your car engine, but the ones that make it burn cleaner.
The market is just now reaching a point where a big investment like Buffett's makes sense, says Michael Sison, an analyst with KeyBanc Capital Markets. "There are high quality oligopolies in the chemical land that tend to grow up," he says. "The lube additives industry is one that really started to shine."
Other analysts tend to agree. A report on Lubrizol by Jefferies suggests that this merger could spur other similar ones, and also quell some of the skepticism about the sustainability of the profit margins in the oil additive business.
Over the past ten years, the industry has consolidated and started focusing more on pricing than volume, according to Sison, who says that Lubrizol has led the market.
At a glance, the company's numbers look good. Lubrizol's sales have grown at an annual rate of 10% over the past five years, reaching $5.4 billion in 2010. The company has also invested in its own stock, a move that Buffett tends to appreciate, and has earmarked almost $400 million that could buy 3.4 million shares.
While Lubrizol also makes non oil-related industrial chemicals as well as additives for home care products, about two-thirds of its business comes from oil lubricants and additives. Those products are oil-based, and the company must purchase some heavy hydrocarbons such as crude to make them. That means that Lubrizol is exposed to fluctuations in the volatile oil market.
But the company has managed those fluctuations well in the past. When the price of oil drops, Lubrizol's stock goes up. But when the price of oil has been high, Lubrizol has effectively passed that higher price on to consumers.
"When base oil goes up, [lube additive companies] raise prices," says Sison, "and if Lubrizol is the leader, the others follow.
"Their customers are the guys who make motor oil, so when prices go up for them, they raise it for me and you," Sison says. Since people purchasing motor oil use a couple quarts of the product every few months and not gallons of this stuff every day, they generally don't notice price increases, he adds. "Consumers don't tend to Google the cheaper price for oil-you sort of change it when the sticker tells you to change it." This means that price increases can happen without much consumer pushback, and as long as the company continues to manage its money intelligently, it can weather the oil cycle.
Also, the Jefferies report points to some trends that bode well for oil additives. Fuel economy standards are increasing, there are more strict government-mandated limits on tailpipe emissions, and consumer awareness about fuel efficiency is growing. All of this suggests a strong market for products, like oil additives, that help cars burn cleaner.
Even as the volume demand for these products may stabilize in the U.S., there's also potential for volume growth in emerging markets as global manufacturing increases, according to the Jefferies report.
Berkshire's Lubrizol bid still needs to be approved by the company's shareholders, and another bidder could still come in and outbid Buffett's price, which is $135 per share, a 28% premium over Friday's closing price of $105 per share. That price is fair, if not a little low, Sison says.
For people who have been following the lubricant and additives industry, the deal isn't surprising, Sison says. "He saw an opportunity to buy a high-quality business at a good price in this market." Perhaps other M&A action in the additives industry will follow.