Apple's influence on Nasdaq-100 index slashed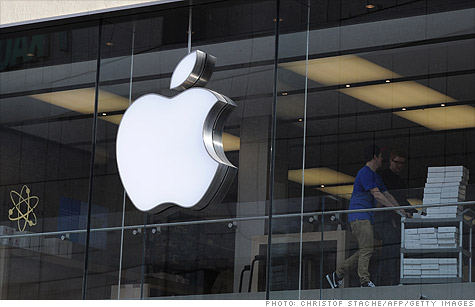 NEW YORK (CNNMoney) -- The Nasdaq-100 index will be rebalanced to reduce the weight of Apple's stock by about 40%, Nasdaq OMX announced Tuesday.
The changes will bring Apple in line with Nasdaq rules that require a rebalancing whenever a single stock makes up more than 20% of the index.
Apple (AAPL, Fortune 500) currently represents 20.5% of the index, even though there are 99 other stocks in the index. When this change goes into effect on May 2, Apple's weight will be reduced to 12.3%.
The rebalancing will increase the weight of other tech stocks, including Microsoft and Google. Microsoft (MSFT, Fortune 500) will make up 8.3% of the index, more than double the current 3.4%. Google (GOOG, Fortune 500)'s weight in the index will rise to 5.8% from 4.2%.
Telecommunications manufacturer Qualcomm (QCOM, Fortune 500), currently the second heaviest-weighted issue in the Nasdaq-100 at 5%, will be reduced to a 3.5% weighting.
Most of the other stocks make up less than 1%.
Apple shares slipped 3% in premarket trading.