Glenn Beck is leaving Fox's 'Glenn Beck'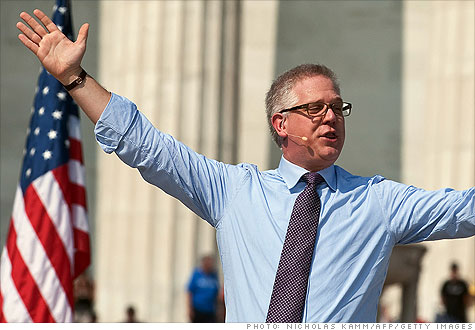 NEW YORK (CNNMoney) -- Glenn Beck's production company and Fox News announced Wednesday that he will be leaving his show "later this year," according to a statement on the conservative personality's website.
Beck's company, Mercury Radio Arts, and Fox News also announced an agreement to produce "a variety of television projects" for the Fox News Channel as he prepares to leave his current show, "Glenn Beck."
Fox and Mercury Radio Arts said that Beck "intends to transition off his daily program, the third highest rated in all of cable news, later this year."
A representative for Fox would not say why he is leaving the show, even though the press release from Fox and Mercury Radio Arts said "Glenn Beck" has averaged 2.2 million total viewers during the 27 months it has been on the air.