Americans agree: The rich should pay higher taxes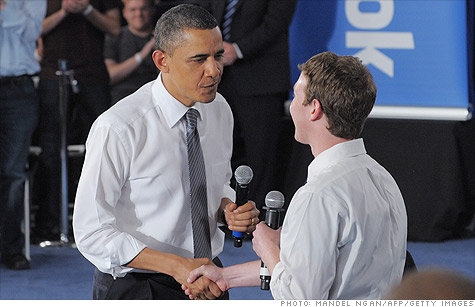 NEW YORK (CNNMoney) -- Hey, rich folks! The American people are putting you on notice. They want you to pay higher taxes.
Two new polls suggest there is broad support for raising taxes on households making more than $250,000 a year, and all in the name of deficit reduction.
Heck, even a majority of Republicans want the rich to pay more.
A full 72% of adults approve of increasing federal taxes on households making more than $250,000 starting in 2013, according to the latest New York Times/CBS News poll.
Fifty-five percent of Republicans want the tax hike, along with 74% of independents and 83% of Democrats.
In case you need more convincing, an ABC News/Washington Post poll released Wednesday asked a similar question. The results: Seventy-two percent of respondents want to raise taxes on the rich to help reduce the deficit, with a similar breakdown by political party.
Finally! Something everyone can agree on. But wait ... In December, President Obama and Congress extended the Bush-era tax cuts for everyone, including millionaires and billionaires.
That extension runs through the end of 2012, so any fiddling with tax rates will be preceded by that year's presidential election. Given the issue's potential for red-hot political rhetoric, it's sure to be discussed.
But is raising taxes on the rich the best way to cut the deficit? Not really. It could be part of a larger set of measures, but on its own, wouldn't raise all that much revenue.
Why? There just aren't that many rich people out there.
Hiking everyone's tax rate by 1 percentage point would yield an additional $480 billion over 10 years. By contrast, raising the top two tax rates by 1 percentage point would yield just $115 billion.
If Obama got his way, taxes would go up on individuals making at least $200,000 and couples making $250,000 and up. That would reduce deficits by just under $1 trillion over 10 years.
Unfortunately, this year's deficit alone is expected to hit about $1.5 trillion.
So any real deficit reduction will have to include other measures. However, the polls have some bad news on that front.
Americans are sharply divided on whether they would accept reductions in Medicare or military spending, and whether they are willing to see their taxes go up in the name of deficit reduction.