Why Google threw Overstock in the penalty box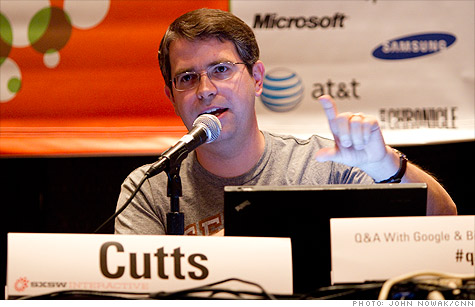 NEW YORK (CNNMoney) -- Web retailer Overstock.com, which never does anything quietly, fired off a press release Monday announcing its release from the "penalty box" Google threw it into after it was caught violating the search engine's policies.
What's the penalty box? It's the time-out corner where Google (GOOG, Fortune 500) sends naughty websites that have tried to game its search algorithms.
The vast majority of Google's search results are automated. But the company can -- and often does -- take manual action to bury sites that are running afoul of its rules. Google's powerful webspam team serves as its search referees. Incur their wrath, and online oblivion follows.
Overstock (OSTK) got itself in trouble in late February for "noncompliance" issues. The company offered student discounts to colleges in return for links pointing to its site. Google puts a premium on .edu domains in its search formula, and it viewed Overstock's move as an attempt to artificially inflate Overstock's search visibility.
"Google has now made clear to us that it believes these links should not factor into the Google search algorithm," Overstock said in a regulatory filing in February. "We understand Google's position and have made the appropriate changes."
Webmasters live in fear of provoking Google's ire -- for good reason. Overstock sells a wide variety of cut-rate items like furniture, clothes, jewelry and electronics. Its wares often turn up on the first page or so of Google search results, but Google's punishment buried its catalog. Overstock said its revenue dropped 5% as a result.
Two months later, the site is finally being set free. Overstock's typically outspoken CEO, Patrick Byrne, offered up a meek statement on the debacle: "We understand Google's position and we have made changes to remain clearly within their guidelines."
Overstock isn't the only retailer to be caught using questionable tactics. JC Penney felt Google's wrath after a New York Times article exposed the use of scuzzy "black hat" methods to boost the department store's ranking in search results.
"The webmaster guidelines are designed to protect users, and when a site violates them, we take action to preserve a good user experience," a Google spokesman said Monday in response to Overstock's announcement. "We typically don't comment on how specific websites rank in our search results."
How the penalty box works: Overstock's two-month stay in search purgatory was a bit longer than Google's usual punishment. The site typically slaps a 30-day penalty on sites that break its rules.
"[It's] essentially a time out," Matt Cutts, the head of Google's webspam team, said in a recent YouTube video explaining how the site's penalties work.
Danny Sullivan, editor of the influential Search Engine Land site, says there are likely thousands of websites in the "penalty box."
"Some of the penalties are manually applied by Google engineers, but most are automatically filtered," Sullivan says. "There are so many websites out there that thousands more should probably be penalized."
Tactics like hidden text -- website copy visible to search engines but not to readers -- prompt wrist-slapping from Google. But more overt methods of gaming the system, like "cloaking or some really malicious stuff" will be penalized for a longer period, Cutts said.
For all of Google's efforts to stop webspam, Sullivan says search industry experts have essentially "stopped caring." They take their lumps and move on to the next search trick.
"What JC Penney was doing is very similar to a lot of other big brands," Sullivan says. "They do it, they get their wrists slapped, and soon enough they're back in the results page."