Wal-Mart rules again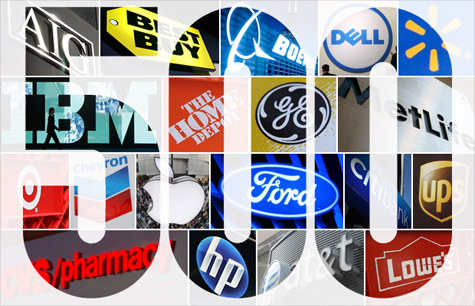 FORTUNE -- Wal-Mart wins the battle for No. 1 for the second year in a row, knocking out its chief competitor for the title of America's largest company, Exxon Mobil.
The retail champ earned its place at the top with a staggering $421 billion in sales. And despite softness in the U.S. market and a nagging class action suit alleging sex discrimination that's currently before the U.S. Supreme Court, Wal-Mart's (WMT, Fortune 500) earnings jumped more than 14%, to $16.4 billion.
But while Wal-Mart has bragging rights, the real moneymaker is Exxon Mobil (XOM, Fortune 500), no. 2 on the Fortune 500 this year. The oil giant rode soaring global oil prices to an astonishing $35.6 billion in profits-the most of any company on the list.
Fellow oil giant Chevron (CVX, Fortune 500) rounds out the top three with $196 billion in revenues, up 20%. More good news for Chevron: In March the company learned that it wouldn't have to pay billions in compensation to Ecuadorian citizens' groups who had sued Chevron's precursor company, Texaco, for environmental damage.
Berkshire Hathaway (BRKA, Fortune 500) jumped four places on our list, to No. 7. Revenues at the giant holding company rose by 20% to $136.2 billion. This should be some consolation to CEO Warren Buffett, who faced unaccustomed bad press recently after it emerged that heir apparent David Sokol had bought stock in a company that he then urged Berkshire to acquire. (Sokol has since resigned his post at Berkshire.)
There was also action farther down the list, as pharmaceutical stalwart Pfizer (PFE, Fortune 500) moved up nine places, to No. 31. Pfizer's earnings dropped 4.4%, though, and the company's board abruptly replaced CEO Jeff Kindler in December after five years of sluggish stock performance. With its patents for Lipitor and other blockbuster drugs about to expire, Pfizer needs to crank up its innovation engine.
DirecTV (DTV, Fortune 500) (No. 110) jumped six places on the list as revenues rose by almost 12%, to $24.1 billion. Driven by rapid growth in its Latin America division, the pay-TV provider's profits more than doubled. CEO Mike White announced that DirecTV added 1.9 million net new subscribers in 2010, its second-best year ever.
This year's list has a few oddities: Automaker General Motors (GM, Fortune 500) rose to No. 8, despite having emerged from bankruptcy only in November. And two homebuilders made the list despite a national foreclosure crisis. Then there's that destitute ward of the government, Fannie Mae, which lost more than $14 billion last year but sprang to No. 5 on the 500, ahead of General Electric. Why? Mostly due to new accounting rules.
All told, the Fortune 500 generated nearly $10.8 trillion in total revenues last year, up 10.5%. Total profits soared 81%. But guess who didn't benefit much from this giant wave of cash? Millions of U.S. workers stuck in a stagnant job market.
Sure, these corporate profits derived partly from productivity gains, including workforce reductions. And many 500 companies are growing faster overseas than in the U.S. Nevertheless, we've rarely seen such a stark gulf between the fortunes of the 500 and those of ordinary Americans.