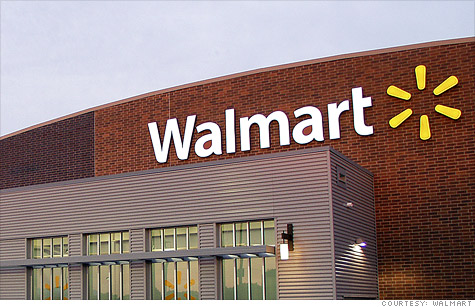 WASHINGTON (CNN) -- The Supreme Court put the brakes on a massive job discrimination lawsuit against mega-retailer Wal-Mart (WMT, Fortune 500) Stores Inc., saying sweeping class-action status that could potentially involve hundreds of thousands of current and former female workers was simply too large.
The ruling Monday -- which did not address the merits of the lawsuit, only the question of its size -- was a big victory for the nation's largest private employer, and the business community at large.
The high-profile case -- perhaps the most closely watched of the high court's term -- is among the most important dealing with corporate versus worker rights that the justices have ever heard, and could eventually impact nearly every private employer, large and small.
"The Supreme Court has basically said this is too big a case," said Jeffrey Toobin, CNN's senior legal analyst, speaking on CNN Monday. "The facts are so different regarding each of the plaintiffs that it's not fair to Wal-Mart to lump them into one case."
Wal-Mart issued a statement saying it was "pleased" with the ruling and said it has a "long history" of helping its women employees advance.
"[A]s the [court] made clear, the plaintiffs' claims were worlds away from showing a company-wide discriminatory pay and promotion policy," the company said.
Toobin said the ruling was not a surprise, based on how the justices responded during oral argument in March.
The case could be resuscitated, Toobin said. Attorneys would have to "figure out another way to get the courts to consider the possibility that there was enormous gender discrimination at Wal-Mart."
-- Bill Mears is CNN's Supreme Court producer.