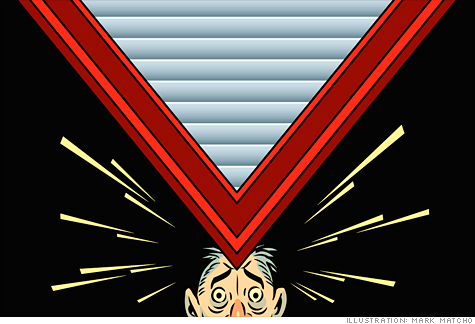 FORTUNE -- The rancorous debate about how to address our escalating national debt has dominated the conversation in Washington lately. What isn't getting much attention inside the Beltway -- but should -- is a looming event that could have major consequences not only for your home's value but also for the overall economic recovery. Barring last-minute action by Congress, upscale housing is about to take another punch to the solar plexus -- just as it's struggling to stabilize.
At issue are the limits for so-called conforming mortgage loans that can be bought or guaranteed by Fannie Mae, Freddie Mac, and the Federal Housing Administration. These mortgages have the implied backing of the U.S. government, which lowers their interest rates and down payment requirements. Back in 2008, at the height of the financial crisis, Congress temporarily hiked the conforming loan limit from $417,000 to $729,750 in affluent areas to boost the flailing housing market.
On Oct. 1, those higher limits are slated to drop back down again in expensive markets nationwide -- ranging anywhere from $483,000 in counties like Monterey, Calif., to $625,500 in cities like New York and Washington. As a result, about 1.4 million homes will be pushed out of eligibility for lower-rate conforming loans, according to the National Association of Home Builders. Homeowners looking to buy or refinance those properties will instead have to take out "jumbo" mortgages," which require a much larger down payment -- generally 20% to 30%, compared with the typical 10% for conforming loans -- and carry interest rates that are typically half to three-quarters of a percentage point higher.
The upshot? More downward pressure on prices in high-end markets. The new loan limits will affect approximately 8% of the total U.S. housing market, according to industry estimates, with particularly significant impact across the Northeast and California, as well as parts of Florida and Illinois. (You can find local market specifics at fhfa.gov.) But everyone should take heed: If expensive homes stop selling, then prices for the houses under them will feel the pressure too.
Indeed, while many experts support the idea of weaning the jumbo mortgage market off government financing, they worry about making the move while the housing sector is still trying to clear excess inventory. "Reducing the conforming loan limits will test whether private lenders are willing and able to step up, but doing so this year may be premature," says Mark Zandi, chief economist at Moody's Analytics. "The cost to the housing market and economy of a misjudgment would be high."
There's speculation that President Obama will propose a major housing-related stimulus in the coming weeks as part of a broader economic plan. Whether that involves extending the conforming loan limits is anyone's guess at this point. But stay tuned: You'll feel the impact of this high-end housing issue either way.
--A former compensation consultant, Janice Revell has been writing about personal finance since 2000.
This article is from the September 26, 2011 issue of Fortune.