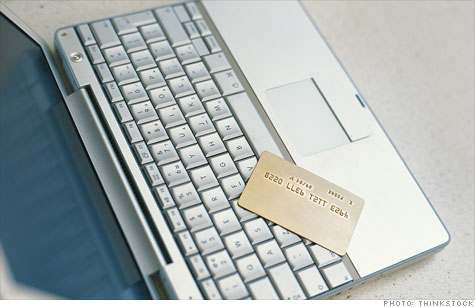 NEW YORK (CNNMoney) -- Congratulations, you've won millions in a lottery that you didn't enter! Just wire us some money first to cover fees, and we'll send you your winnings!
These fake lottery email scams have become ubiquitous, with scammers sometimes posing as well-known companies to boost their credibility. In 2008, Yahoo sued several "John Does" for using its name and logo as part of a scam.
On Monday, a federal judge awarded Yahoo (YHOO, Fortune 500) $610 million in damages from the Thai and Nigerian scammers that the company was eventually able to identify through Internet records.
Yahoo's complaint reveals that between December 2006 and May 2009, more than 11.6 million hoax lottery emails were sent through its email system. The court awarded Yahoo $50 per scam email, a total of $583 million, for its victimization through violations of the Can-Spam Act.
The remaining $27 million is an award for trademark infringement. Yahoo was also awarded attorneys' fees.
Yahoo could use the cash: The court's total award is about half of the $1.2 billion profit that Yahoo netted for 2010.
But Yahoo stands little chance of actually collecting. None of the defendants -- a group of Thai and Nigerian individuals, a Nigerian corporation, and a Taiwanese corporation -- have responded to Yahoo's complaint. Nigeria is a famous haven for e-mail scammers.
The New York district court judge, Laura Taylor Swain, noted in her ruling that "apart from minor variations in phrasing and style, the [individual] emails [in the scam] are strikingly similar."
Swain concluded that the "circumstantial evidence is sufficient to support the reasonable inference that defendants are co-conspirators."