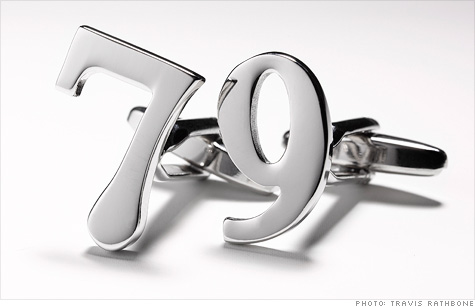 When it comes to investment performance, 79% of fund managers have returns that don't shine.
(MONEY magazine) -- They may dress better than average, but they usually don't invest that way: Last year 79% of large-cap fund managers trailed the Standard & Poor's 500-stock index, says Morningstar -- the worst showing since 1997.
Why? Annual expenses -- averaging 1.3% of assets for actively managed big-stock funds, vs. 0.69% for index funds -- hampered returns. Plus, besting the S&P is harder in years like 2011, when the biggest stocks in the index outperform the smaller ones managers tend to load up on.
Sterling advice
Index: These poor results are no anomaly. S&P's own research shows that in most market sectors, a majority of managers fall short. So embrace indexing, except in areas where talent sparkles: international small-cap stock and emerging-market bond funds.
Be picky: When you do go with active management, choose funds from the low-cost, consistent performers in our MONEY 70 lineup of funds. Beating the market is a tough trick -- one that most managers don't have up their sleeves.
Send The Help Desk your investing questions.
Do you know a Money Hero? MONEY magazine is celebrating people, both famous and unsung, who have done extraordinary work to improve others' financial well-being. To nominate your Money Hero, email heroes@moneymail.com.