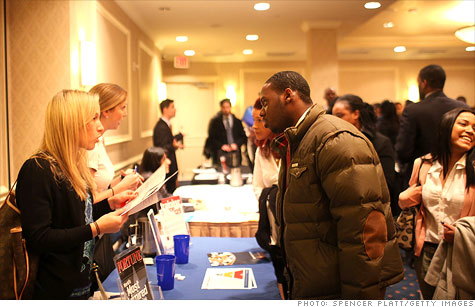 NEW YORK (CNNMoney) -- Hiring in the private sector picked up in February, according to a report released Wednesday by payroll processor ADP.
Private employers added 216,000 jobs in the month, ADP said, roughly in line with forecasts for 218,000 jobs gained.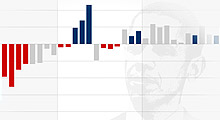 The U.S. lost 4.3 million jobs in President Obama's first 13 months in office. Track his progress since then.
"I'm really heartened by these numbers," said Joel Prakken, chairman of Macroeconomic Advisers, which co-produces the report with ADP. "There's a steady drumbeat of stronger job growth, especially compared to weaker and more erratic numbers a year ago."
Small businesses -- those with fewer than 50 employees -- made up half of the job gains in February, hiring 108,000 people.
Large companies with 500 or more employees hired 20,000 new workers, and medium-sized businesses added 88,000 to their payrolls.
A rise in manufacturing jobs was particularly encouraging. Factories added 21,000 jobs.
"You're continuing to see an expansion in manufacturing employment," said Steve Blitz, chief economist with ITG Investment Research. "That's really critical for the economy going forward."
The ADP report typically sets the tone for the government's highly anticipated monthly jobs report, due Friday. While the reports tends to show the same trends over a long timeframe, their figures don't always match up from month to month.
In January, for example, the ADP report predicted private employers had slowed their hiring. Two days later, the government reported that private employers had picked up their hiring to the strongest levels in nine months.
Economists surveyed by CNNMoney expect the Labor Department's data to show 213,000 jobs were added last month, including 225,000 from the private sector and a loss of government jobs.
That would mark slower hiring than in January, when the economy added 243,000 jobs.