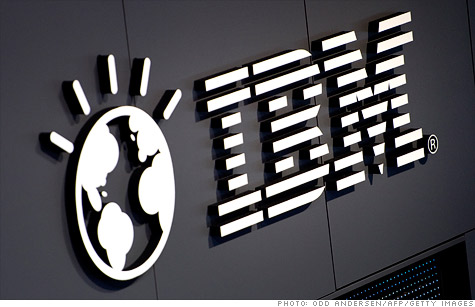 IBM is launching a program that will help small business owners become suppliers to major corporations.
NEW YORK (CNNMoney) -- Small suppliers looking to get online face time with big companies are getting a little help, thanks to a website launched by IBM (IBM, Fortune 500) Thursday.
Supplier Connection is a website that allows small companies to connect with bigger ones and compete for large contracts.
Caterpillar, (CAT, Fortune 500) Dell, (DELL, Fortune 500) Facebook, several large banks and hundreds of big companies have already gotten on board. Nearly 1,000 small companies have joined as well, according to IBM.
Small firms will have access to some of the $300 billion IBM estimates corporations spend on supply chains. They will also get business direction and mentoring.
"It's a very simple concept, but it's a powerful one," said Dick Parsons, chairman of Citigroup (C, Fortune 500), a supporter of the initiative.
The head of the Small Business Administration, Karen Mills, announced her federal agency's support of the program at the New York City launch Thursday. She said the recovering economy has helped small business growth; but much progress depends upon the ability of small firms to connect with large companies.
"The more we can attract large business, the more we'll insource jobs to the United States," Mills said. "And that's how we're going to compete around the world."
Created by IBM in 2010, the website has remained a small test project until now. It was funded by a $10 million grant from the company's charitable arm, the IBM International Foundation.
IBM declined to give numbers to show how the program is performing so far. But the head of the foundation, Stanley Litow, promised "the results will be apparent one year from now."