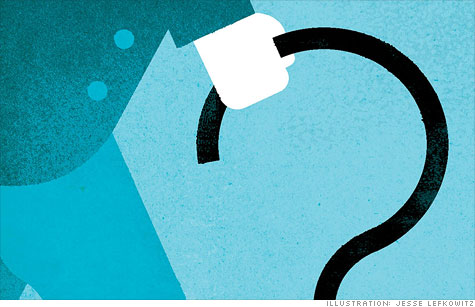 (Money Magazine) -- Shopping for long-term care coverage?
Spiraling costs are cutting down your choices. In March, Prudential, the fifth-largest LTC insurer, stopped selling individual policies. Like Met Life -- a top-five seller before it exited in 2010 -- Prudential couldn't handle the risks of calculating, years in advance, the cash it would need to pay claims of policyholders requiring everyday assistance.
Don't worry that LTC insurance is going away: A dozen big carriers, including Genworth and John Hancock, still sell to individuals.
Rather, worry about the price: Policies sold today cost 6% to 17% more than last year, says an LTC trade group, and insurers regularly seek double-digit rate hikes on existing policies. Even so, insurance can protect against depleting your savings on extended care.
Cut costs by limiting coverage to three years (enough for 92% of cases). "Something is better than nothing," says Marietta, Ga., planner Tom Hebrank. And buy as much inflation protection as you can afford -- at least 3% yearly.
Coverage gets pricier
Unpredictable costs and low returns on premiums have led to more expensive long-term care policies.
Annual premium for $150 daily benefit:
2007: $1,524
2012: $2,269 -- up 49%
NOTES: For 55-year-old in good health. Assumes three-year benefit, 90-day deductible, and 5% compound inflation protection.
SOURCE: American Association for Long-Term Care Insurance
Do you know a Money Hero? MONEY magazine is celebrating people, both famous and unsung, who have done extraordinary work to improve others' financial well-being. Nominate your Money Hero.
Editor's Note: Updated with corrected byline.