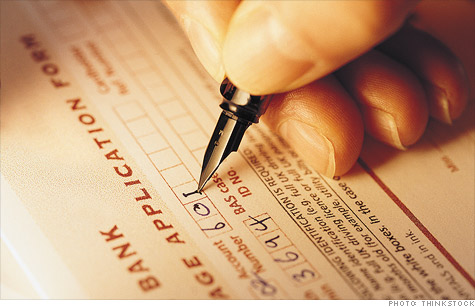 NEW YORK (CNNMoney) -- Buying a home got even cheaper this week as interest rates on the 30-year fixed-rate mortgage set a record low for the fourth week in a row.
The 30-year fixed mortgage, the most popular mortgage product, dipped slightly to 3.78% from 3.79% last week, according to a weekly survey by Freddie Mac. Last year, 30-year loans averaged 4.60%. The new low can save borrowers $48 a month for every $100,000 borrowed. Over a 30-year term, that comes to $17,217 compared to last year.
The 15-year fixed mortgage, which is popular among those looking to refinance, held steady at 3.04%, according to Freddie Mac's survey. That's down from 3.78% a year ago.
Affordable mortgages, combined with much lower home prices, should help to bolster the housing market, according to Freddie Mac's chief economist, Frank Nothaft.
"Mortgage rates were virtually unchanged this week with fixed-rate loans remaining at record lows and helping to drive homebuyer affordability," he said.
In fact, buying a home has reached its most affordable level in more than two decades, according to a recent report from the National Association of Home Builders and Wells Fargo.
Rates are almost half what they were at the peak of the housing bubble in mid-2006. At the time, the median price of a U.S. home was about $250,000, according to the National Association of Home Builders, and the average interest rate was about 6.75% for a 30-year loan.
A person who bought a home in 2006 with 20% down would have made payments of $1,300 a month. Today, a person who buys a median price home of about $162,000, would pay less than half that amount, about $600 a month.