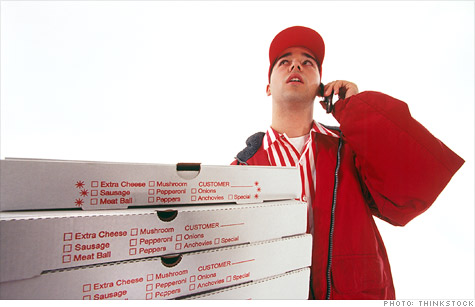 While adults are struggling to find jobs, teens are doing better in landing summer work than they have in recent years.
NEW YORK (CNNMoney) -- Teenage job seekers had a pretty good month in May, even as adults struggled.
The government's May jobs report, which shocked both economists and investors with how weak it was overall, showed a seasonally adjusted increase of 67,000 teenagers between the ages of 16 and 19 with jobs. That's the biggest May increase in that reading since 1999.
One factor that might be helping slightly is that there has been an improvement in the unemployment rate for adults. The jobless rate for those age 25 and older has improved by nearly a full percentage point compared to last May, falling to 6.9% from 7.8%, despite a slight uptick in the most recent reading compared to April.
That means that teenagers seeking jobs are more likely to be competing with other teens, rather than with adults desperate for work, said Rick Parker, senior vice president for marketing for Snagajob.com, a job site for hourly workers.
Experts in the field say the increase, while encouraging, isn't the sign of a easy job market for teens, who are still struggling with a 24.6% unemployment rate.
In fact, the number of teens with jobs is down about 1.4 million, or 25%, compared to May 2008, as the recession was just getting started.
"I'm happy about that uptick, but I need more to be convinced," said Heidi Shierholz, labor economist with the Economic Policy Institute, a liberal think tank. "It's still far, far below where it was before the recession started."
Parker said his site's survey of more than 1,000 hourly employers earlier this year found them expecting to use teens and college students for their summer hiring needs far more than just a year ago -- 57% expecting to hire only young workers, compared to 51% a year ago.
"They expected things to be slightly better for summer hiring for teens, and so far they are," said Parker.