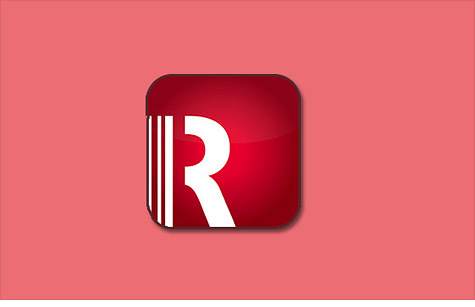 Save money shopping online and at bricks & mortar stores with these 6 best shopping apps, like RedLaser.
(MONEY Magazine) -- Whether you are in front of your computer, standing in the checkout line or browsing at a store, these shopping apps will help you get a better price.
Essential app: RedLaser
Great for: Comparing prices
Price: Free
Available for: Android, iPhone, Windows Phone 7
Before you even think about buying that pair of shoes or power drill in person, scan (or manually enter) the product's bar code: RedLaser spits out the best prices available both online and in brick-and-mortar shops nearby. Click BUY NOW to go directly to the website with the bargain price. Or get directions to the local store with the deal.
Slice
Great for: Tracking online purchases
Price: Free
Available for: Android, iPhone
Sync Slice with your Gmail or Yahoo account. It scours your inbox for online orders and helps you keep track of shipping. Best of all, if Slice detects a price drop and the merchant offers adjustments -- Kohls.com and Walmart.com do, for example -- the app will send you an alert.
AMEX Sync Your Card
Great for: Getting exclusive deals
Price: Free
Available for: Android, iPhone
By synching your card to your social media accounts at sync.americanexpress.com, you qualify for exclusive deals (credited to your statement). It takes some work -- like sending a tweet, or checking in with FourSquare -- but $20 off at Whole Foods is sweet.
Decide.com
Great for: Buying electronics
Price: Free
Available for: Android, iPhone, iPad
Have Decide.com by your side, says consumer saving guru Andrea Woroch. The app tells you, based on historical data, whether you should buy now or wait for an imminent price drop or model upgrade. New for iPad: a price guarantee on daily deals.
Coupon Sherpa
Great for: Actually using coupons
Price: Free
Available for: Android, iPhone
No clipping, no binders. This handy app brings hundreds of coupons from major retailers and grocery stores to your phone. At Lowe's? Check if Coupon Sherpa has a coupon for 20% off your hardware purchase -- and in most stores, you can just flash your phone at the checkout for the deal.
Key Ring
Great for: Using your loyalty cards
Price: Free
Available for: Android, iPhone, iPad, BlackBerry
To score a discount these days, you often need to present a plastic loyalty card to prove you're in the club. Forget carrying them around (or forgetting them), says Tim Chen of NerdWallet.com. Key Ring lets you store the info on your phone. Take a picture or enter the ID number, then flash your phone to save.
5 best car apps

6 best home apps
Bonus app: Money magazine
Available for: iPad, Nook, Kindle Fire, Samsung Galaxy Tab
Download this issue and past editions of the magazine to your device. Print subscribers get Money's tablet edition for free. Go to money.com/allaccess to sign up.
Additional reporting by Zain Asher-Ejiofor, Lisa Gibbs, Anne C. Lee, Susie Poppick, Donna Rosato and Tali Yahalom.
Do you know a Money Hero? MONEY magazine is celebrating people, both famous and unsung, who have done extraordinary work to improve others' financial well-being. Nominate your Money Hero.