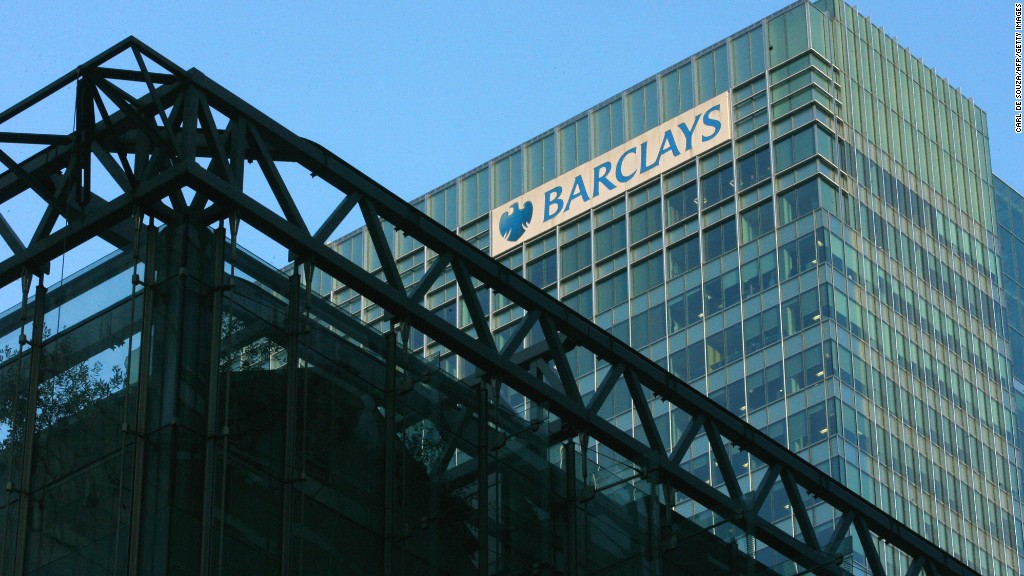 New York Attorney General Eric Schneiderman has sent subpoenas to a number of major banks as part of his office's probe into the manipulation of Libor, the world's benchmark interest rate, according to a source with knowledge of the investigation.
Barclays (BCS), Citigroup (C), Deutsche Bank (DB), HSBC (HBC), JPMorgan Chase (JPM), Royal Bank of Scotland (RBS) and UBS (UBS) have all received subpoenas, according to the source.
In July Schneiderman and the Connecticut attorney general's office told CNNMoney that they had been conducting a joint investigation into the Libor scandal for several months.
The New York attorney general's office did not return requests for comment. A representative from the Connecticut attorney general's office declined to comment Wednesday.
Libor is the world's most important benchmark for interest rates. Trillions of dollars in credit cards, home mortgages and car and student loans, as well as derivatives, are tied to it.
Related: Banks face billions more in Libor losses
Representatives from Barclays, Deutsche Bank, HSBC, JPMorgan Chase, RBS, declined to comment on the subpoenas. UBS did not return calls for comment. A Citigroup spokeswoman referred to an earlier regulatory filing disclosing that New York and Connecticut had requested documents and information related to Libor.
The subpoenas are yet another sign that investigators are pushing forward with their probe into how banks allegedly manipulated this key interest rate. The potential penalties are expected to add up for major banks.
Barclays, the first bank to settle with regulators, paid U.K. and U.S. regulators $453 million in penalties for rigging Libor. The bank's CEO resigned in the wake of that announcement.
-- CNN's Rick Martin and CNNMoney's Hibah Yousuf contributed to this report.