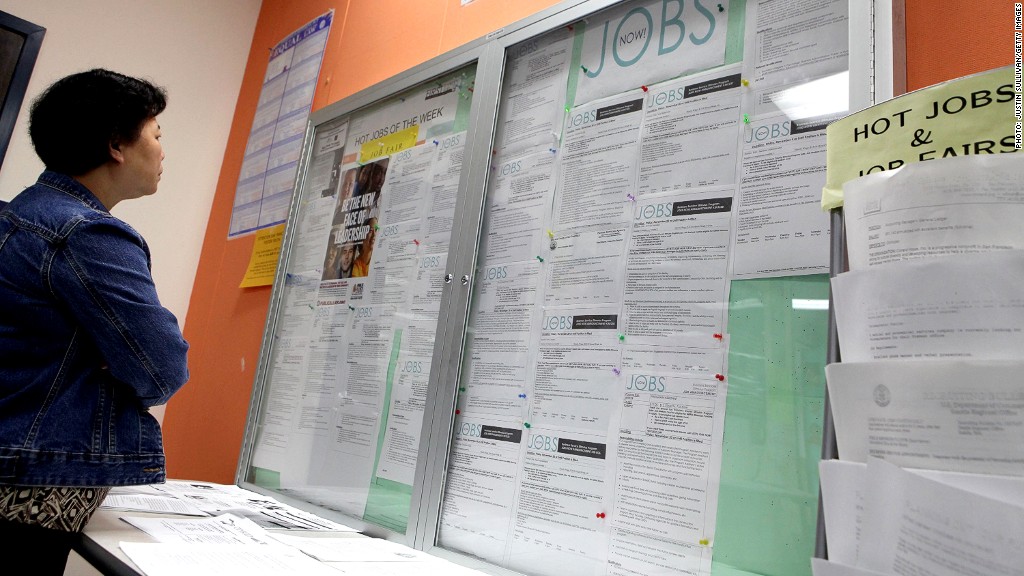 The number of first-time claims for unemployment benefits rose slightly last week, muddling the picture for the job market.
About 366,000 people filed jobless claims in the week ended August 11, up 2,000 from the previous week, the Department of Labor said Thursday.
Jobless claims are considered an indicator of layoffs, so an increase is typically seen as a discouraging sign.
Still, 366,000 was better than economists had expected. The number has also been volatile lately, making it difficult to get a clear signal on the strength of the job market.
For that reason, economists often prefer to look at an average over a four-week period, which was at its lowest level since March.
"Claims so far in August have declined moderately compared to July, suggesting some improvement in the U.S. job environment. And that's good news," said Jennifer Lee, senior economist with BMO Capital Markets, in a note to clients.
Check the unemployment rate in your state
Last month, the economy created 163,000 jobs, but the unemployment rate rose to 8.3%.
About 12.8 million people remain unemployed, and of those, 3.3 million filed ongoing claims for unemployment benefits in the week ended August 4, the most recent data available.