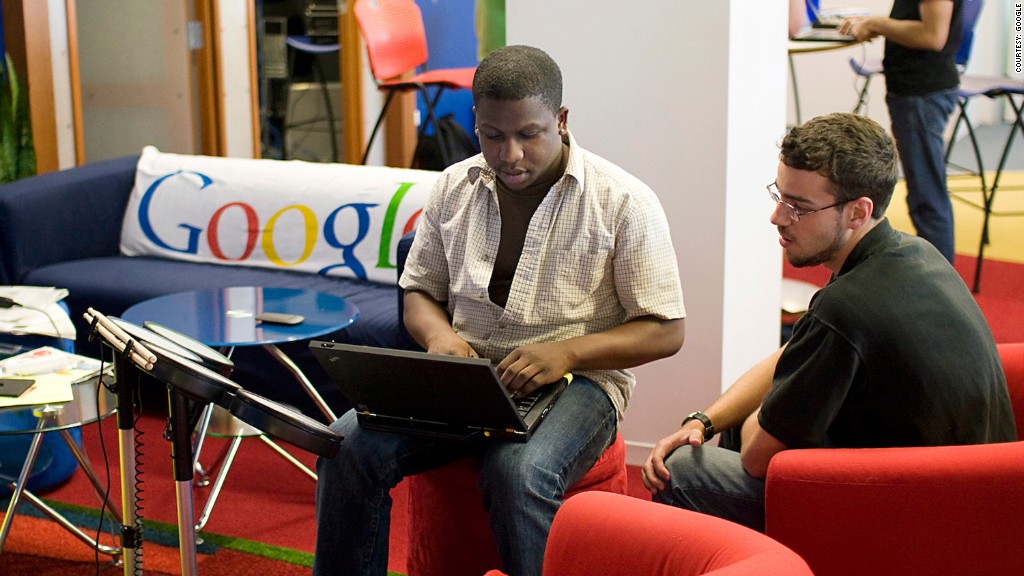 It's no secret that Generation Y puts a premium on technology. And a new study shows that affinity extends into the workplace.
Gen Y employees working for technology companies reported higher salaries, more flexibility, and more satisfaction, according to a new survey of 500,000 workers between the ages of 19 and 30. The research was conducted by PayScale, a compensation firm, and Millennial Branding, a management consulting company
"Tech firms are such big winners because they offer not just really high pay, but also a lot of flexibility," said Katie Bardaro, lead economist for PayScale.
The survey also found that Generation Y's strongest job skills tend to center around technology and social media, with software, blogging and social media topping the list.
"The skills they've gained just by being young people are now useful skills in the labor force," Bardaro said. "No one is a better social media expert than someone who uses social media in their everyday life anyway."
Related: Think fast! Crazy interview questions
Qualcomm (QCOM), the mobile technology giant, tops the survey's list of best companies for members of Gen Y. It pays an average of $90,000 to its young workers according to PayScale.
The survey found that 72% of Qualcomm's Gen Y employees feel their job is meaningful, and 95% enjoy a flexible schedule. It's no wonder that 87% reported a high level of job satisfaction.
Google (GOOG) ranked as the second-best employer for Gen Y, paying an impressive average of $80,000 to its young workers. More than 40% of the search giant's employees were born between 1982 and 1993.
The medical technology company Medtronic (MDT) ranked third on the list, while Intel (INTC) and Microsoft (MSFT) rounded out the top five.
"They all offer good pay, a high level of flexibility and have lots of Gen Y employees," said Bardaro. "That puts them ahead of more traditional, non-tech companies."