Stocks fell Thursday, as worries about a global growth slowdown resurfaced following weak manufacturing reports and a surprise increase in the number of U.S. jobless claims.
The Dow, S&P 500 and the Nasdaq fell between 0.7% and 0.9%.
Hewlett-Packard (HPQ) shares dropped more than 8%, making them by far the biggest loser in the Dow. The tech firm reported disappointing sales and revenue forecasts late Wednesday.
The company is "clearly not helping the index," says Ryan Detrick, an analyst at Schaeffer's Investment Research. He added that the poor earnings report should come as no surprise, but investors are apprehensive.
The selling started early, after reports indicated that manufacturing hit a nine-month low in China and contracted across the eurozone for the seventh month in a row. The U.S. Labor Department also reported a surprise jump in jobless claims.
But a housing report showed sales of new homes picking up.
"We continue to get that confusing, two-sided economic data," Detrick said. "Everyone in the end is simply scratching their heads...trying to figure this out."
Investors also continue to keep tabs on Europe, as French President Francois Hollande and German Chancellor Angela Merkel meet Thursday to discuss Greece. Greek Prime Minister Antonis Samaras has reportedly been pushing for a two-year extension of the country's bailout program.
Related: Hedge funds are betting on disaster
While stocks were headed lower, the actual number of shares changing hands remains low, and Wall Street trading volume is expected to stay light for the rest of August.
U.S. stocks ended mixed Wednesday, as minutes from the Federal Reserve's July meeting sparked hope for further stimulus measures.
The minutes showed the central bank is considering two key measures to boost the U.S. economy. Investors are likely to stay focused on the Fed, with attention on the Kansas City Fed's annual symposium in Jackson Hole, Wyo. next week.
Detrick said "All in all, we're just biding our time and waiting for Jackson Hole."
World Markets: European stocks turned mixed in afternoon trading. Britain's FTSE 100 closed slightly higher, while the DAX in Germany ticked down almost 1% and France's CAC 40 slid 0.8%.
Asian markets ended higher. The Shanghai Composite ticked up 0.3%, the Hang Seng in Hong Kong gained 1.2%, and Japan's Nikkei rose 0.5%.
Economy: The Labor Department reported first-time unemployment claims increased to 372,000 in the latest week, up from from the previous week's revised figure of 368,000. It was also more than the 365,000 that economists had expected.
The Census Bureau reported new home sales rose 3.6% to a seasonally adjusted annual rate of 372,000 in July. That's better than the 368,000 economists had expected.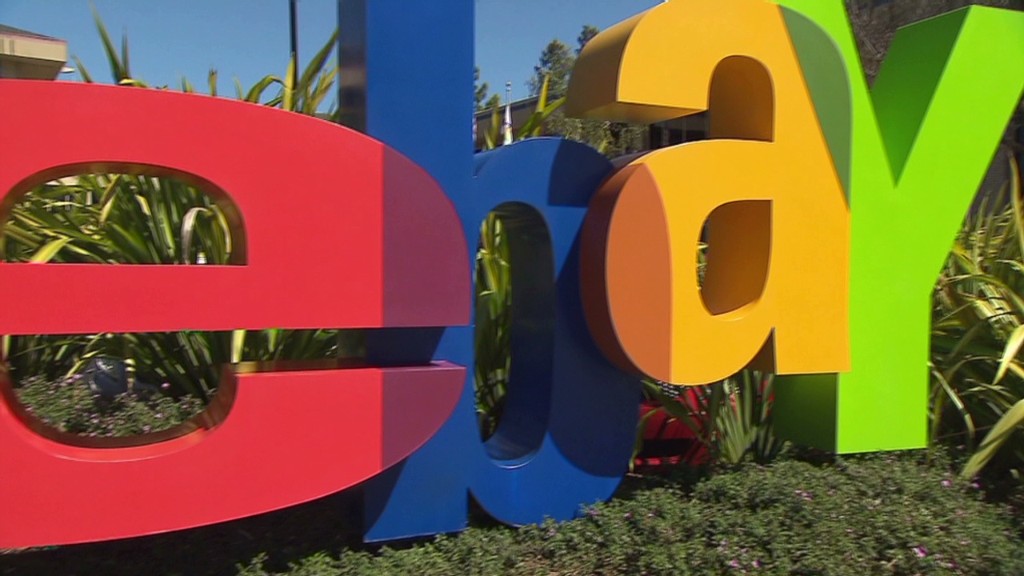 Companies: Shares of Big Lots (BIG) tumbled nearly 21% after the retailer reported earnings that fell far short of forecasts and lowered its guidance.
Shares of Guess (GES) plunged almost 23% after the retailer reported earnings that missed expectations and cut its outlook for the year.
But there some winners. Organic food company Hain Celestial Group (HAIN) was up about 19%. Hain announced Wednesday that it would acquire U.K.-based Premier Foods for $316 million and also reported strong earnings.
Currencies and commodities: The dollar lost ground against the euro and the Japanese yen, but edged slightly higher against the British pound.
Oil for October delivery fell 99 cents to $96.27 a barrel.
Gold futures for December delivery rose $32.30 to $1,672.80 an ounce.
Bonds: The price on the benchmark 10-year U.S. Treasury slid, pushing the yield up to 1.72% from 1.68% late Wednesday.