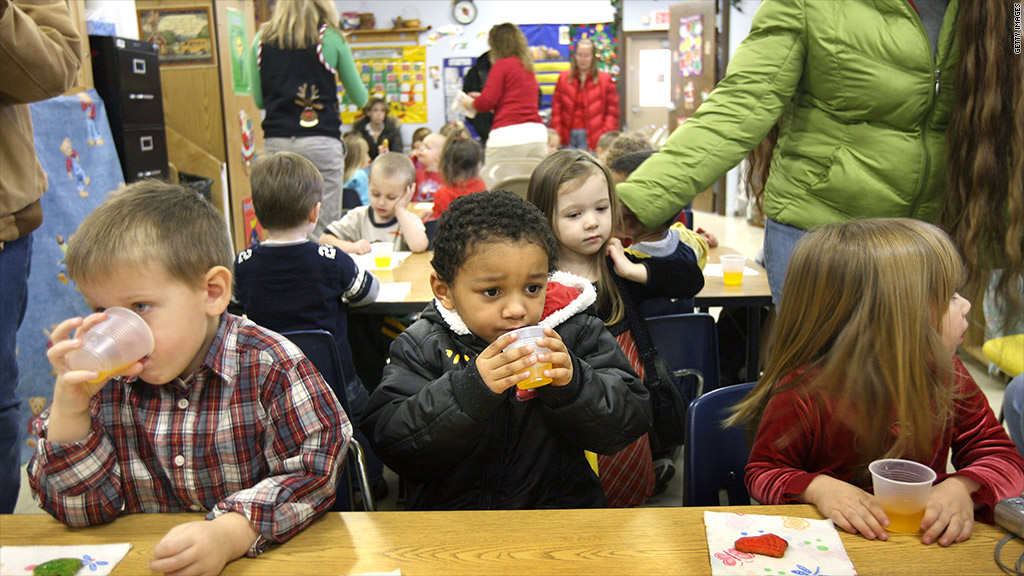 Layoffs and furloughs. Less help in school for disadvantaged kids. A reduction in immunizations and fewer meals for seniors in need.
Those are just a few examples of the damaging fallout that could occur if Congress does nothing to ward off the indiscriminate spending cuts scheduled for next year.
That's according to a recent report from Democrats on the Senate Appropriations subcommittee that oversees the departments of Education, Labor, and Health and Human Services, as well as the Social Security Administration.
The mostly across-the-board funding reductions for hundreds of federal programs is being triggered because Congress has yet to agree on a more thoughtful and gradual debt-reduction plan.
Among the conclusions in the subcommittee report: tens of thousands of workers could lose their jobs or see federal funding for their salaries reduced. Plus, millions of Americans could see various government services or assistance curtailed.
CBO: Fiscal cliff will cause a recession
Details have yet to be finalized on the exact cuts that would occur, but the subcommittee estimates, for instance, that cuts to Head Start - which help organizations provide early childhood services to low-income families -- could result in a loss of more than 20,000 jobs and would serve 96,000 fewer kids.
More than 5 million fewer families could no longer benefit from the federal child care and development block grant, which helps low-income working families pay for child care and helps states improve their child care programs.
Cuts to Title 1, which helps finance schools and education agencies to prepare low-income kids to meet state academic standards -- could result in the loss of more than 15,000 jobs and serve 1.8 million fewer children.
Spending cuts could also result in a six-week furlough for 65,000 employees at the Social Security Administration and 15,000 employees at the State Disability Determination Services. Temporary hires could also be let go and the processing of disability claims could take an additional 70 days or so.
Federally funded HIV prevention could take a hit, with 659,000 fewer people tested for the virus. Nearly 212,000 kids might not get general immunization vaccines. And 17 million fewer meals would be served to seniors in need.
Related: Cutting Washington could hurt Main Street
If cuts are made at the National Institutes of Health, the federal government would need to issue about 700 fewer grants to medical researchers than it awarded this year.
Over 1.2 million job seekers may no longer have access to federal employment assistance, because of cuts to a labor exchange system. That system helps disadvantaged people find jobs, and also serves middle- and high-skill workers who are unemployed for the first time and need assistance in understanding their local job market.
Jobless veterans could also feel the effects. The subcommittee estimates that reduced funding for a program that helps increase veterans' employment opportunities would result in 51,419 fewer vets being helped.