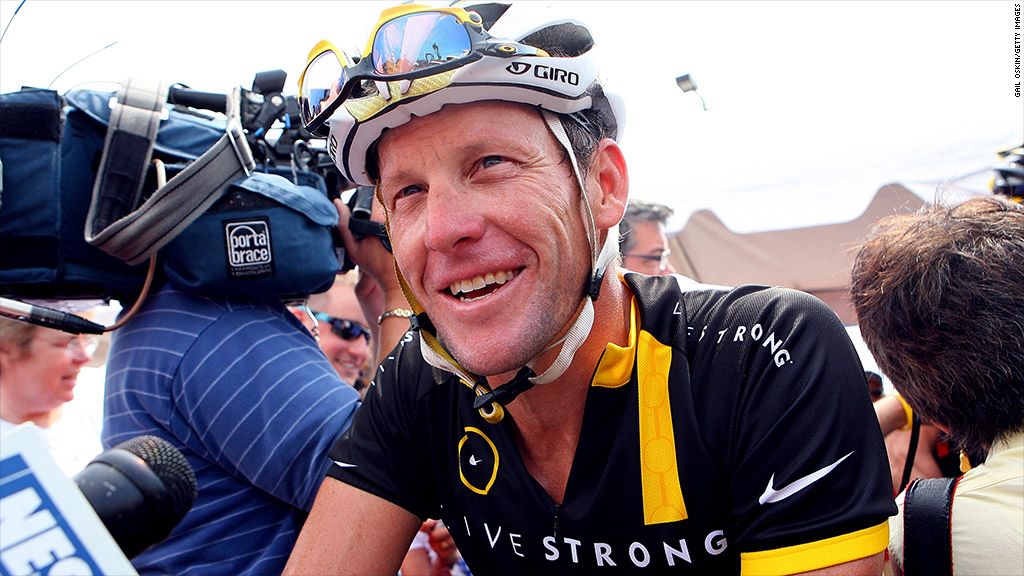 Nike and Anheuser-Busch are sticking with Lance Armstrong, even as the embattled cycling champ is at risk of losing his unprecedented seven Tour de France titles due to doping allegations.
The US Anti-Doping Agency banned Armstrong for life from competition Thursday and said Armstrong should be stripped of his Tour titles after Armstrong announced he would drop his challenge to the agency's doping charges. The International Cycling Union is now considering USADA's action before issuing its own decision on the titles.
But even as he dropped his appeal, Armstrong continued to maintain his innocence.
"If I thought for one moment that by participating in USADA's process, I could confront these allegations in a fair setting and -- once and for all -- put these charges to rest, I would jump at the chance. But I refuse to participate in a process that is so one-sided and unfair," he said in a statement on his Web site Thursday.
That continued claim of innocence was enough for him to retain his deals with athletic clothing and equipment maker Nike (NKE) -- his most significant endorsement, as well as brewery giant Anheuser-Busch.
"Lance has stated his innocence and has been unwavering on this position. Nike plans to continue to support Lance and the Lance Armstrong Foundation, a foundation that Lance created to serve cancer survivors," said Nike's statement.
Armstrong, a cancer survivor himself, has a high-profile foundation to help cancer patients. It is famous for its Livestrong yellow wrist bands. And that work is one of the factors that apparently makes him more attractive to advertisers than other athletes hit by scandal.
"Our partnership with Lance remains unchanged. He has inspired millions with his athletic achievement and his commitment to helping cancer survivors and their families," said Paul Chibe, vice president of U.S. marketing for Anheuser-Busch.
Ashley McCown, president of reputation management firm Solomon McCown & Co., said she is not surprised that Nike and Anheuser-Busch aren't ready to cut ties with Armstrong.
"The fact he survived cancer makes him very sympathetic," she said. "To dump him today would create a whole new story they don't want to deal with. The question is when the contract ends, will they renew?"
McCown said even if both companies stick with him longer term, it's unlikely he'll attract new endorsement deals.
"I can't imagine why someone would want to pick him up now. He's damaged goods," she said.
Related: Tiger Woods no longer top paid athlete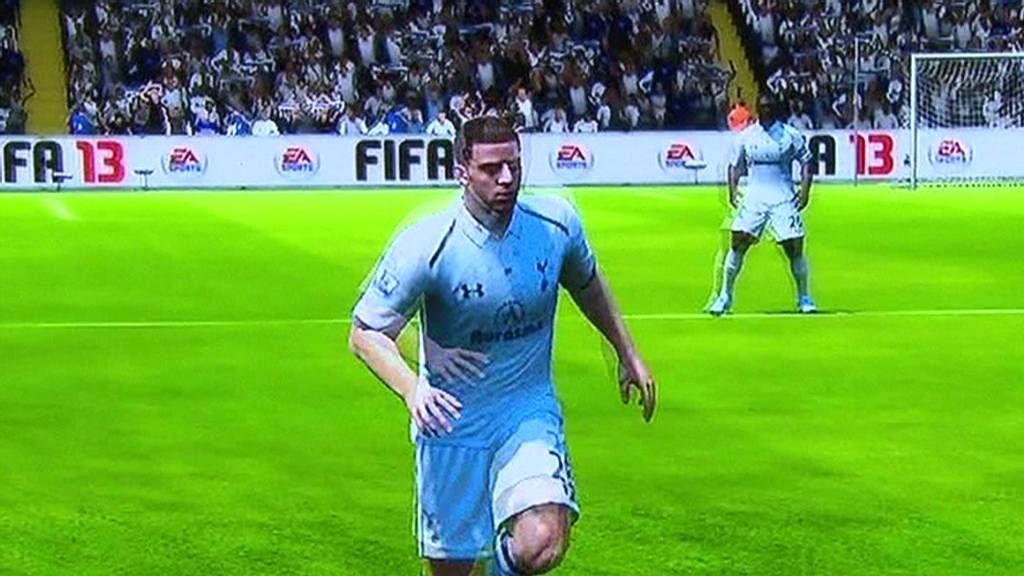 Armstrong has been an attractive spokesman for years even as he's been dogged by allegations of using performance enhancing drugs. He made about $17.5 million in endorsements in 2005, the last year his earnings were tracked by Sports Illustrated's Fortunate 50 list of the top paid active athletes. That was enough to be No. 8 in endorsement dollars that year.
But since his retirement from the sport most of his endorsements have faded away. He first announced his retirement in 2005, after wining his seventh straight Tour de France title. He returned to competitive cycling in the fall of 2008 but did not win his final two tours in 2009 and 2010. He retired again in early 2011.
Nike does not have any current commercials with Armstrong and won't comment on future plans. Source Creative, which tracks television commercials, does not show any spots that Armstrong has appeared in since 2010, when he made commercials for Nike, Anheuser-Busch's Michelob Ultra beer, the Nissan Leaf and Radio Shack. (RSH).
Nissan said Friday that it no longer has a business relationship with Armstrong. The U.S. Postal Service, which had sponsored his cycling team for most of his championship years, said it has not had a deal with him since 2004. Radio Shack, his most recent team sponsor, did not have any immediate response Friday to questions about its deal with Armstrong.
Nike has stuck with other embattled athletes, including golfer Tiger Woods, who lost his other big-dollar endorsement deals after he was hit by a sex scandal. Nike is still paying Woods an estimated $35 million a year.