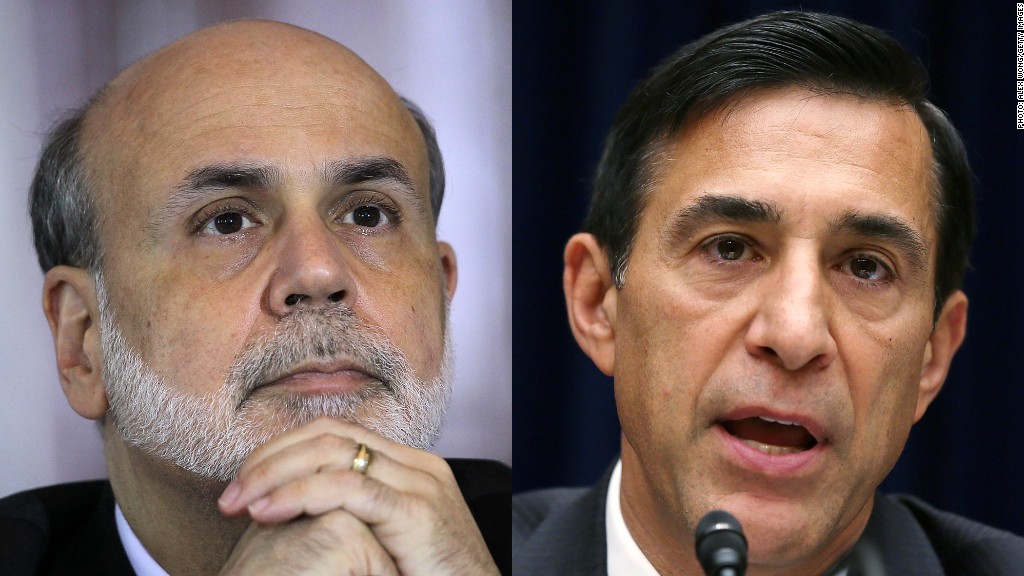 The Federal Reserve still has room to boost the economy if needed, Ben Bernanke said in a written reply to Rep. Darrell Issa, released Friday.
"There is scope for further action by the Federal Reserve to ease financial conditions and strengthen the recovery," Bernanke said in a letter dated August 22. Stocks moved higher Friday after the letter was first reported in the Wall Street Journal.
Issa, a Republican from California, sent a letter to Bernanke earlier this month, with 22 questions about monetary policy and financial regulation.
Bernanke's reply defends the Fed's actions, claiming that the central bank's two large bond-buying sprees -- known as quantitative easing -- "have helped to promote a stronger recovery than otherwise would have occurred, and to forestall the possibility of a slide into deflation."
Related: Bernanke's Jackson Hole speech may be a letdown
Although the letter gave stock prices a boost, the message from Bernanke didn't offer any new hints about the Fed's future plan of action. The Fed has long said that it has more room to act, should the economy need it.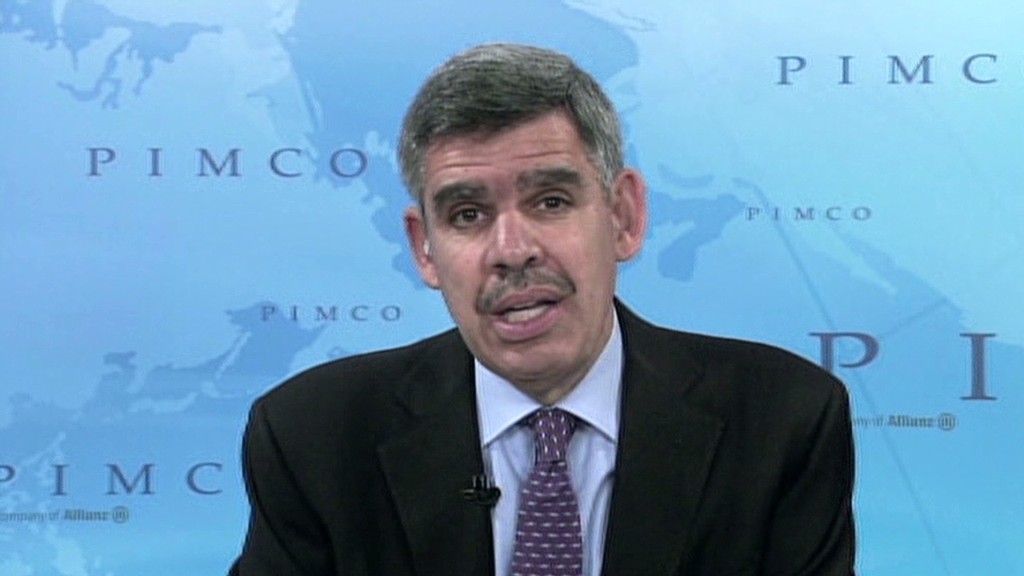 In minutes from its August meeting, released earlier this week, Federal Reserve policymakers debated two key measures to boost the economy: launching a third round of quantitative easing, and extending forecasts for low interest rates out to 2015.
The Fed next meets in September.
Bernanke is also scheduled to give a high-profile speech in Jackson Hole, Wyo. next week, during which he could give more clues about the Fed's plans.