August was a painfully quiet month on Wall Street but stocks still managed to end the month with solid gains.
Investors slogged through the month with few market moving events, ending August on a high note after Federal Reserve chairman Ben Bernanke hinted that additional stimulus could be on the way.
The Dow Jones industrial average, the S&P 500 and the Nasdaq finished the day between 0.5% and 0.7%. That helped all three indexes end the month higher: the Dow gained 0.6%, the S&P 500 rose 2% and the Nasdaq climbed 4%.
But trading volume was at its lowest in five years in August so it remains to be seen if the gains will be sustained into September. Next week brings Europe back into sharp focus, with the European Central Bank meeting Thursday. And in the United States, investors will get the latest monthly jobs report on Friday.
At his speech in Jackson Hole, Wyo., on Friday, Bernanke said the Fed is still willing to take whatever action is necessary to prop up the economy, leaving the door open to a third round of asset purchases known as quantitative easing.
Related: Bernanke paves the way for more stimulus
He also defended the Fed's previous two rounds of stimulus measures, saying they created 2 million jobs and supported stock prices.
Investors had been apprehensive that Bernanke would put the kibosh on stimulus after a recent spate of improving economic reports. And it's still not a done deal, said Phil Orlando, chief equity market strategist at Federated Investors.
Whether or not the Fed announces more stimulus is completely "data-dependent," he said. Investors will be analyzing every economic report very closely during the weeks leading up to the Fed's next policy meeting in mid-September -- especially the government's big jobs report due next Friday.
"The Fed has laid out their case [for stimulus] and said they will be vigilant and will pull the trigger if needed," said Orlando. "We still don't think QE3 is going to be acted on in the next meeting, but if economic data takes a substantial move to the downside, the Fed would absolutely step up."
Fear & Greed Index stuck in greed
World markets: European stocks closed mixed. Britain's FTSE 100 edged down 0.1%, the DAX in Germany added 1.1% and France's CAC 40 gained 1%.
Euro area unemployment for July was unchanged from June, holding at a record-breaking 11.3%, according to the European Union's statistic office. At over 25%, Spain had the highest jobless rate in the region.
Asian markets ended in the red. The Shanghai Composite shed almost 0.3%, the Hang Seng in Hong Kong lost 0.4%, and Japan's Nikkei dropped 1.6%.
Economy: The Chicago Purchasing Managers' Index slipped to 53 in August, down from 53.7 in July, according to economic consulting firm Kingsbury International. That was lower than the reading of 53.8 that analysts surveyed by Briefing.com had expected.
The University of Michigan's final version of its Consumer Sentiment Index for August edged up to 74.3, from 73.6 in the previous month.
July factory orders jumped 2.8%, following a decline of 0.5% in June, according to the Census Bureau.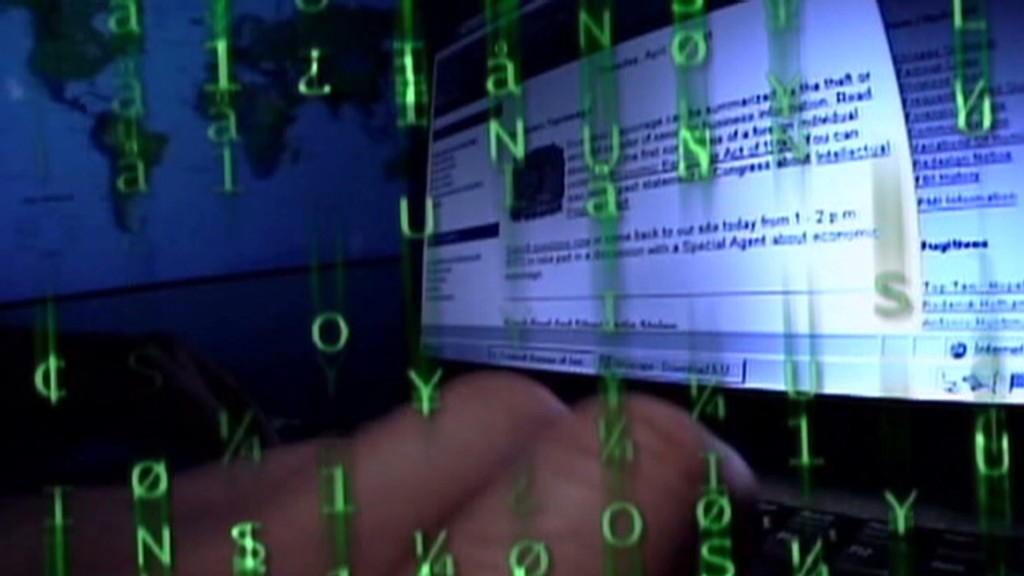 Companies: Shares of government contractor SAIC (SAI) rose following the firm's announcement that it planned to split into two separate, publicly traded companies.
Shares of software maker Splunk (SPLK) rallied after the company reported a loss that handily beat estimates and raised its outlook.
Shares of U.S. Airways (LCC) and AMR Corp (AAMRQ), the parent company of American Airlines, rose more than 2% on reports that they are in talks about a potential merger.
Facebook's (FB) stock fell to a new all-time low after Bank of America-Merrill Lynch analysts cut their price target and said the stock faces selling pressure from the expiration of lock-up periods, when company insiders and major stakeholders can sell shares.
Currencies and commodities: The dollar fell against the euro, British pound and the Japanese yen.
Oil for October delivery rose $1.85 to settle at $96.47 a barrel.
Gold futures for December delivery rallied $30.50 to $1,687.60 an ounce.
Bonds: The price on the benchmark 10-year U.S. Treasury rose, pushing the yield down to 1.56% from 1.65% late Thursday.