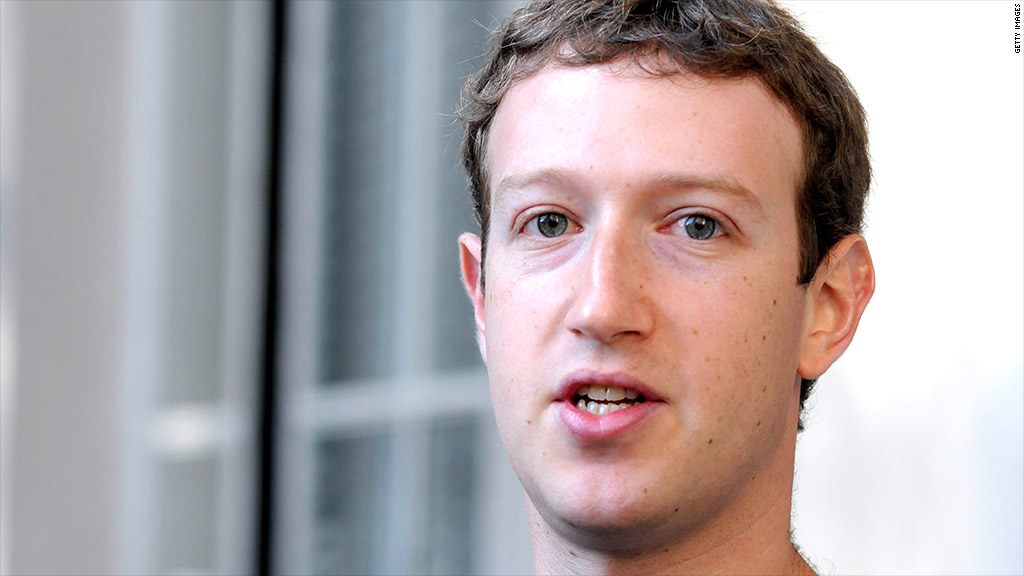 Some of Facebook's early investors sold off their stock at the first chance they got, but CEO Mark Zuckerberg is hanging on to his shares for at least the next year.
Zuckerberg, who owns about 444 million shares plus an option for another 60 million, disclosed his plans in a Facebook regulatory filing late Tuesday.
Facebook (FB) shares are down nearly 54% since the company's IPO in May, and the stock hit a new record low during the trading day on Tuesday. But since Zuckerberg announced he'd be hanging onto his stock, Facebook shares rebounded by nearly 2% in after-hours trading.
The news that Zuckerberg won't be selling comes after two big Facebook names did dump some of their shares. Early investor Peter Thiel nearly cashed out completely in August, followed by a smaller sale from Facebook co-founder Dustin Moskovitz a few days later.
Thiel and Moskovitz sold right after the expiration of the "lockup" rules for their shares, in which company insiders are barred from selling for a set period. Facebook has a tiered lockup system, and Zuckerberg could have elected to sell on or after October 29.
Instead, Zuckerberg -- who sold only enough shares in Facebook's May IPO to cover his massive tax bill -- will keep the shares for at least the next 12 months.
Facebook's filing also revealed that other employees will be able to sell sooner than expected. Facebook had planned to convert the special form of "restricted stock units" held by most of its staff into tradable common stock on November 14.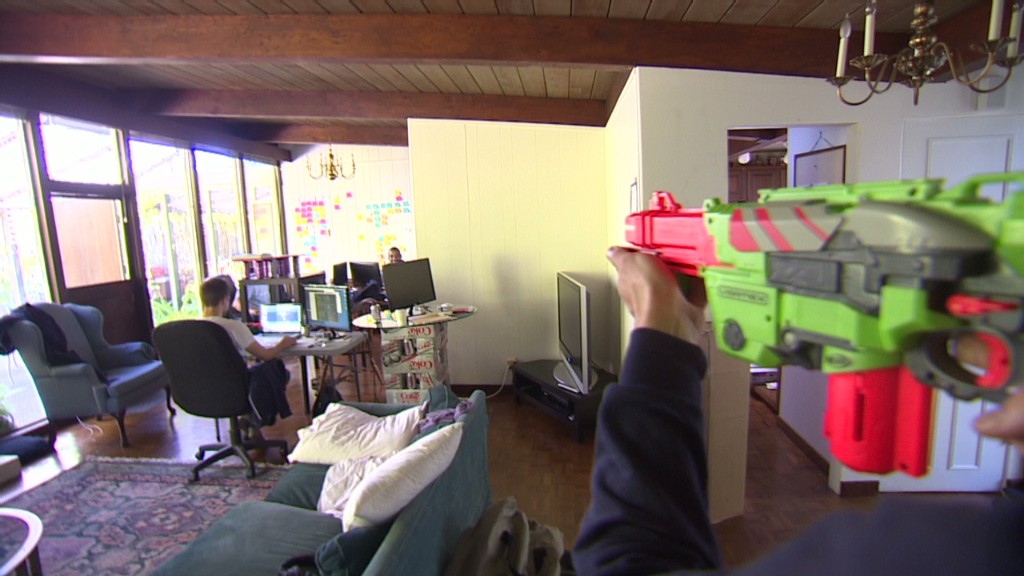 That date has now been pushed up to October 29, and a total of 234 million shares will be set free that day.
Facebook's employees will owe taxes this year on the value of that stock, but like most companies that issue restricted stock units, Facebook will handle the logistics of the tax bill. The employees are still ultimately responsible for making sure their tax bills are fully covered.
The company said in Tuesday's filing that it will withhold 101 million shares from employees' restricted stock unit handout, and it will not sell those shares on the market. That would essentially work like a stock buyback, reducing the number of Facebook shares outstanding.
Facebook said it would use a combination of cash and credit to pay for the tax bill.