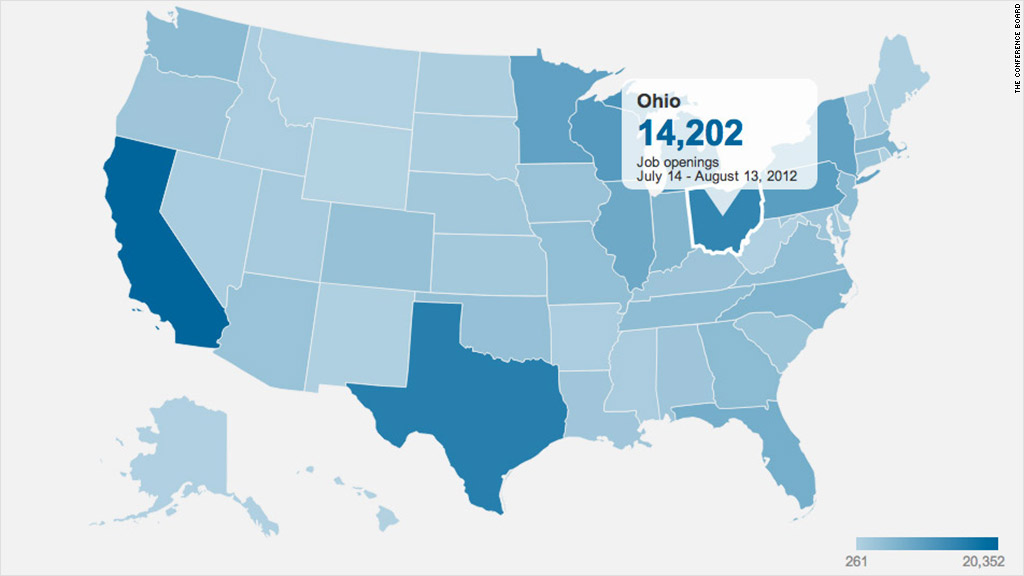 President Obama last week promised a boom in manufacturing and 1 million new jobs if he is reelected.
But is the boom for real? For high-paying, skilled manufacturing jobs, it just might be.
The number of job openings for skilled factory workers has increased 38% since 2005, according to numbers from the Conference Board that measure labor demand across industries.
More strikingly, the sharpest increase in postings for skilled workers -- 152% -- has occurred in the last three or so years.
Related: 'I started a business in a boomtown'
Among the states where demand is the highest for skilled workers are Ohio, Michigan, Texas, California, Illinois and Indiana, according to the Conference Board.
The employers range from small parts makers that contract with large manufacturers to mid-sized and large assemblers in the auto, aerospace and industrial metals sectors.
The hottest openings are for machinists, tool-and-die makers, computer-aided machine operators and similar specialties.
And the jobs pay well. Starting salaries are often as much as $45,000 to $50,000. Overtime, which is common because of a shortage of skilled workers, can bump that up significantly.
"What's clear from the data is that there is a pick up in [manufacturing] hiring and the biggest swath of job openings is the central part of the United States," said June Shelp, vice president at the Conference Board.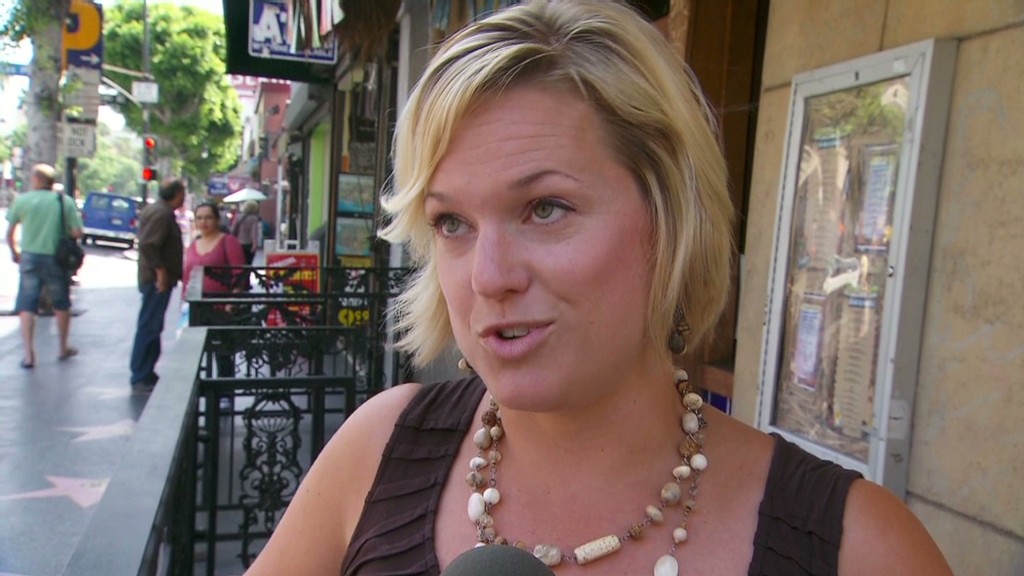 "Is this pick up because manufacturing is actually growing or is this because of a bounce back from the recession? That remains to be seen," said Shelp.
The trend lines are promising.
According to the Conference Board numbers, which aren't adjusted for seasonal factors, there were 151,478 job postings for skilled workers nationwide in May 2005. That number dipped to 82,741 in February 2009 before rising to 208,887 last month.
Related: 'Manufacturing is my future'
"What we're seeing is the bottoming out of manufacturing," said Michael Mandel, chief economy strategist with the Progressive Policy Institute. "The really sharp jump in wanted ads coincides with the portion of manufacturing that is switching from shrink to growth mode."
Driving the surge in demand for skilled workers is a mix of state and federal policy measures and changing economics of manufacturing.
States such as Alabama are aggressively courting local and international manufacturers. They are dangling tax breaks and other lucrative incentives to attract companies -- and in turn are generating industry jobs and boosting their revenue.
The federal government's bailout of the auto industry in 2009 saved General Motors (GM) and Chrysler from bankruptcy and helped propel American automakers to improved sales, record profits and more hiring.
Rising expenses in China are another big reason domestic factory work has heated up considerably in the last 12 months. As labor and raw material costs skyrocket, more American companies are bringing production back home.
One example is WindStream Technologies, which makes small wind turbines.
WindStream opened a facility in North Vernon, Ind., last year so it could move production out of China. The change eliminated overseas shipping and travel expenses and helped lower production costs by 10% for each turbine.