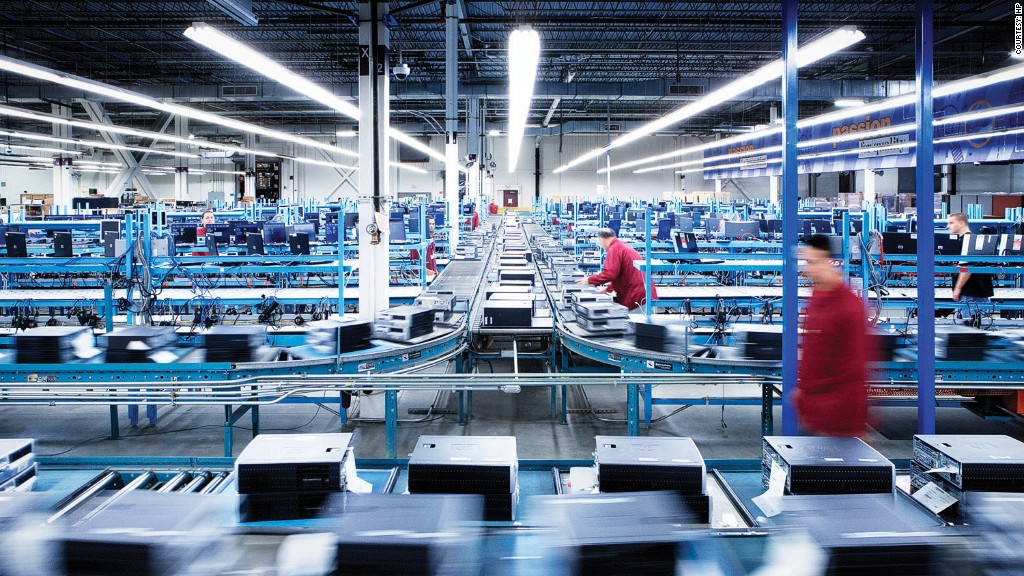 Hewlett-Packard plans to lay off 2,000 more workers -- increasing the total to 29,000 who will be forced to leave the computer company by the end of fiscal year 2014.
HP (HPQ) said on Monday, in a document filed with the Securities and Exchange Commission, that it was increasing the number of workers slated for layoffs or retirement.
The company first unveiled its restructuring plans in its earnings report back in May. At the time, HP said that 8% of its workforce was slated for reduction. HP said that the workers had to "exit the company" by the end of fiscal year 2014, which ends on Oct. 31 of that year.
HP has suffered through a series of fiscal missteps, including the failed launched of a tablet computer after acquiring smartphone company Palm, in the past few years. Like its top rival Dell (DELL), HP has struggled to adapt to the mobile world that's being led by Apple (AAPL) and its iPhone and IPad tablet. HP is trying to reposition itself as more of a software and services company that can compete more effectively against the likes of IBM (IBM) and Oracle (ORCL).
Former eBay (EBAY) CEO Meg Whitman was named HP's CEO a year ago, and she is the company's third CEO in less than seven years. The company's stock has plunged more than 30% year-to-date.
HP said that some of the employees would be leaving "as part of a voluntary early retirement program of U.S. employees whose combined age and years of service exceed certain levels. The total number of employees ultimately affected will be impacted by the number of employees that opt to participate in the early retirement program."
The company also said the cost of the restructuring would increase to $3.7 billion from the previously announced $3.5 billion. HP did not say, specifically, where the layoffs would take place, mentioning only that they would "vary by country."
Related: How Hewlett-Packard lost its way
HP said that the restructuring was designed to "combine and align" the company and "eliminate" duplication after it acquired Electronic Data Systems Corp. in 2008. Earlier this year, as of April 30, HP said that 7,000 positions had already been cut.