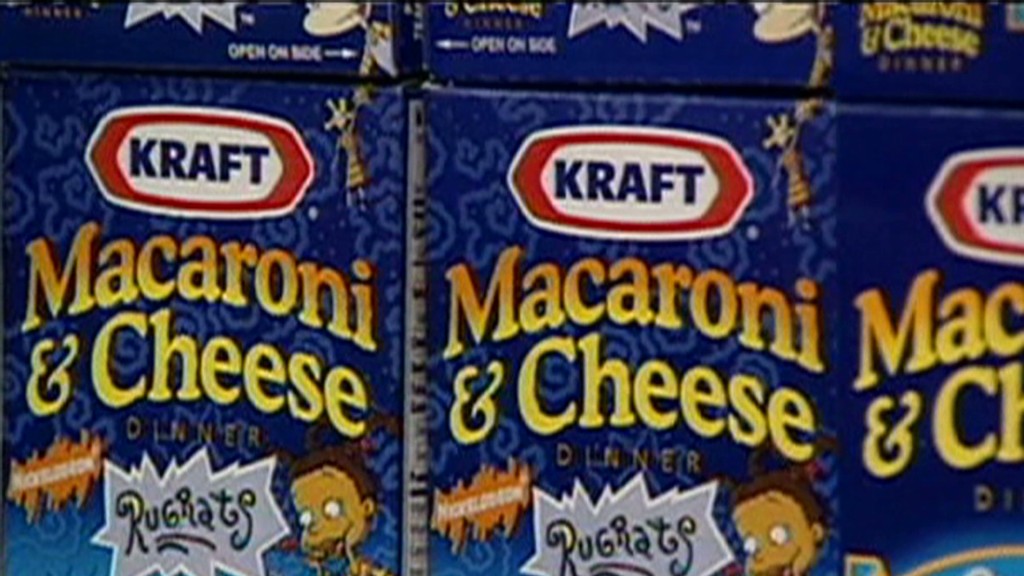 Insurer UnitedHealth Group will bump food giant Kraft Foods from the Dow Jones industrial average, the index owners announced Friday.
UnitedHealth (UNH) is the first health insurer in the blue chip index of 30 major stocks, which is considered a snapshot of the nation's diversified economy. The shift will take effect after the close of trading on Friday, Sept. 21.
The index managers said that the decision was prompted by Kraft's decision to spin-off its North American grocery business. The new business will be called Kraft Foods Group, while the remainder of the company will be renamed Mondelez International.
The index managers said its committee "believes that Mondelez's reduced market capitalization and projected lower percentage of revenue generated from the U.S. makes the company less representative of the U.S. large cap market space."
It said it also wanted to reflect the growing importance of health care spending in the index.
The only health care companies now in the index are pharmaceutical companies Merck (MRK) and Pfizer (PFE), along with Johnson & Johnson (JNJ), which in addition to prescription drugs makes medical devices and over-the-counter health care products.
Related: Dow closes at 5-year high
Kraft (KFT) has only been in the index since 2008, when it replaced insurer American International Group (AIG), which was removed after a federal bailout left the U.S. Treasury with a majority stake in the firm. The index managers said at that time it wanted more representation of the food industry -- McDonald's (MCD) and Coca-Cola (KO) are the only food companies left in the index with this move.
There had been calls for Apple (AAPL) to be added to the index, since it has become the most valuable company in U.S. history. But besides the fact that there are already five other tech companies in the index -- IB (IBM)M, Hewlett Packar (HPQ)d, Cisco System (CSCO)s, Inte (INTC)l and Microsof (MSFT)t -- the way that the index is calculated would give extra weight to a company with a high stock price like Apple. It would likely need to split its shares in order to be added to the Dow.