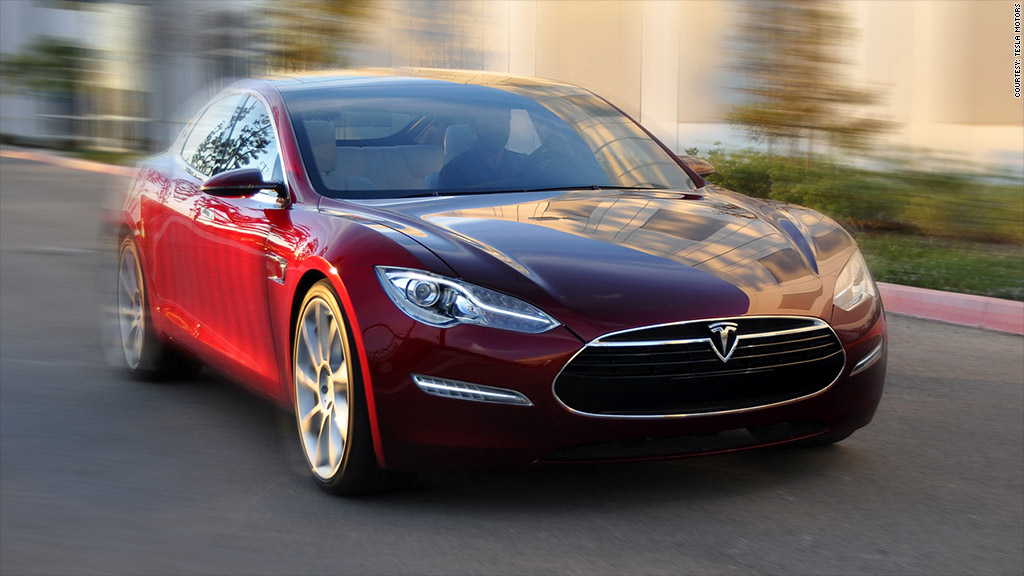 John J. Licata is the founder and chief energy strategist for Blue Phoenix Inc., an independent research and consulting company focused on next generation energy. Neither Licata nor his firm has an investing position in Tesla Motors.
Tesla is showing that it is getting the knack for making cars. At least that is what one can infer from a recent tweet by chairman and CEO Elon Musk.
Over the weekend, Musk said the luxury electric vehicle maker made 100 vehicle bodies for the first time in the company's history. I want Tesla (TSLA) to succeed but I do have concerns. How can a very young automaker, one so meticulous in its efforts to make the perfect car, actually boost production levels at such a fast rate in the next few months and still maintain its high standards?
Let's look in the review mirror. During the company's most recent earnings call, Musk said Tesla made 10 vehicles per week (40 in total). Musk also gave Wall Street some meat to chew on by declaring Tesla would dramatically increase production in the coming months. Still, Musk's, declaration via Twitter that Tesla made 100 vehicles may turn some heads. Some analysts were thinking Tesla's production would jump to only 40 vehicles a week.
Shares of Tesla were up 5% Monday morning. In addition to the production news, the stock got a lift from an upgrade by analysts at Morgan Stanley.
Looking at the road ahead though, producing 100 vehicles a week shows the company's huge ramp-up in production timetable may be happening earlier than expected. Yet more work needs to be done in short order for the company to produce enough vehicles to be above the 20,000 per year production clip the company has been aiming for. Musk has stated that by 2013, Tesla will boost production to "at least 20,000 units".
Tesla Model S review: A good first impression
In fact, to meet that goal Tesla would have to produce over 400 cars a week by the fourth quarter. At the current rate of 100 units per week, Tesla would be on a path to produce just 5,200 cars a year. So the company would have to nearly quadruple its production rate to meet the 20,000 a year goal.
Going from producing 10 cars a week to over 400 in two quarters is quite monumental for any car company, never mind an automaker that is as young as Tesla. That could mean quality control will become a sticky situation. With such a robust growth rate in store for Tesla, I think Musk would be challenged to inspect many of the cars himself (as he tries to do now) and simultaneously maintain full responsibilities as the CEO.
So Tesla may need to downshift its rapid growth rate from 5th gear if the electric car company wants to maintain high quality control standards. Musk may also want to focus more on just being Tesla's chairman and bring in a seasoned auto veteran as CEO to oversee the daily operations of the company at this stage of the company's life cycle.
With two crossovers, a more affordable sedan, second generation Roadster and the Model S planned for the next three years, Musk may have too much to handle. And investors might be getting just a little too excited given that Tesla is still losing money.