Stocks turned in another lackluster performance. Instead, investors have shifted their focus to oil prices, which fell to a six-week low Wednesday.
Oil traded as high as $100 a barrel last week as tensions in the Middle East heated up. Investors worried that political complications could cause a pullback in supplies.
But oil prices fell more than 4% Wednesday, to close at $91.98 a barrel -- hitting levels not seen since early August. And Brent crude, Europe's benchmark, also slid nearly 4%.
"The very sharp pullback in oil comes as nearly every economy is running at stall speed," said Stephen Schork, editor of oil newsletter Schork Report. "Demand for oil is certainly questionable, and we're feeling more comfortable with worldwide supplies."
To that end, the Saudi Arabian government has promised to increase supply if needed, according to news reports. The Saudi promise, said Schork, has made traders quickly forget last week's worries and concentrate instead on demand. And the latest U.S. government report showed a greater buildup in crude inventories than expected.
The sell-off in oil comes as stocks have barely budged this week. The S&P 500, the Dow Jones Industrial Average and the Nasdaq closed up 0.1% Wednesday.
Related: Fund managers: U.S. stock rally is over
A stronger-than-expected report on existing home sales helped offset worries over a report showing housing starts grew at a slower pace than expected in August, and building permits dipped.
Housing stocks moved higher after the existing home sales report. Shares of home improvement retailers like Home Depot (HD) and Lowe's (LOW), as well as home builders PulteGroup (PHA), Lennar (LEN) and KB Home (KBH) gained between 1% and 4%.
Overall, investors appear to be fearful of doing much of anything in stocks as they try to get a handle on where the economy is headed. Wednesday's mixed housing reports did little to inspire widespread confidence in a sustained recovery.
Before the U.S. markets opened, the Bank of Japan said it would expand its asset purchase program by ¥10 trillion to about ¥80 trillion to boost its slowing economy.
The news pushed Asian stocks higher. The Shanghai Composite ended up 0.4%, while the Hang Seng in Hong Kong and Japan's Nikkei each gained 1.2%.
Central bankers around the world have been stepping up their stimulus plans to help fuel the global economy. Just last week, the Federal Reserve said it would buy $40 billion worth of mortgage backed securities a month. That came after the European Central Bank revealed its new bond-buying program.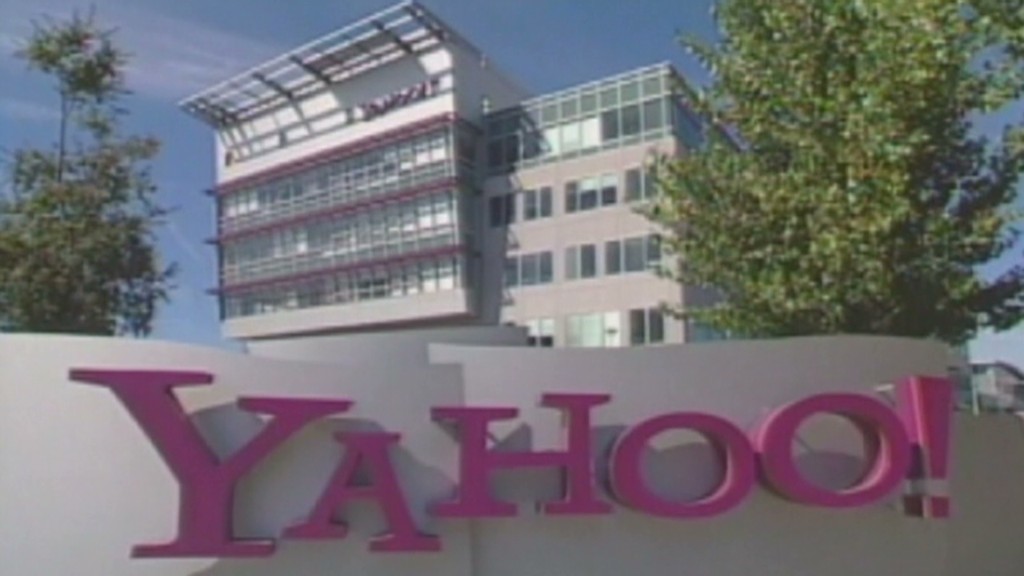 All of those moves have pushed up the euro to a five-month high against the U.S. dollar. The yen initially rallied on the back of Japan's central bank announcement. And gold prices, used as a hedge against inflation, soared to a nearly seven-month high on the BoJ announcement, before pulling back after the housing report.
European stocks also initially popped on the BoJ news, but ongoing worries about Europe's debt crisis muted the enthusiasm. Britain's FTSE 100, France's CAC 40 and the DAX in Germany closed up between 0.4% and 0.6%.
Companies: JCPenney's (JCP) stock rallied as much as 12% in late trading Wednesday, after CEO Ron Johnson told investors that the retailer's stores were performing well. But the stock pulled back sharply after Johnson warned investors that sales are expected to remain weak in the second half.
Shares of Groupon (GRPN) jumped 14%, after the social networking company launched a new credit card payment service.
Related: Ugly day for maker of UGG boots
General Mills (GIS)shares rose 2% after the food producer reported quarterly earnings of 66 cents per share, slightly beating expectations.
AutoZone (AZO) reported better-than-expected earnings but same-store sales fell below forecasts. The retailer's stock still moved up 3%.
Shares of Bed Bath & Beyond (BBBY) dropped in after hours trading, after the retailer missed earnings estimates.
Bonds: The price on the benchmark 10-year U.S. Treasury rose, pushing the yield down to 1.77% from 1.81% late Tuesday.