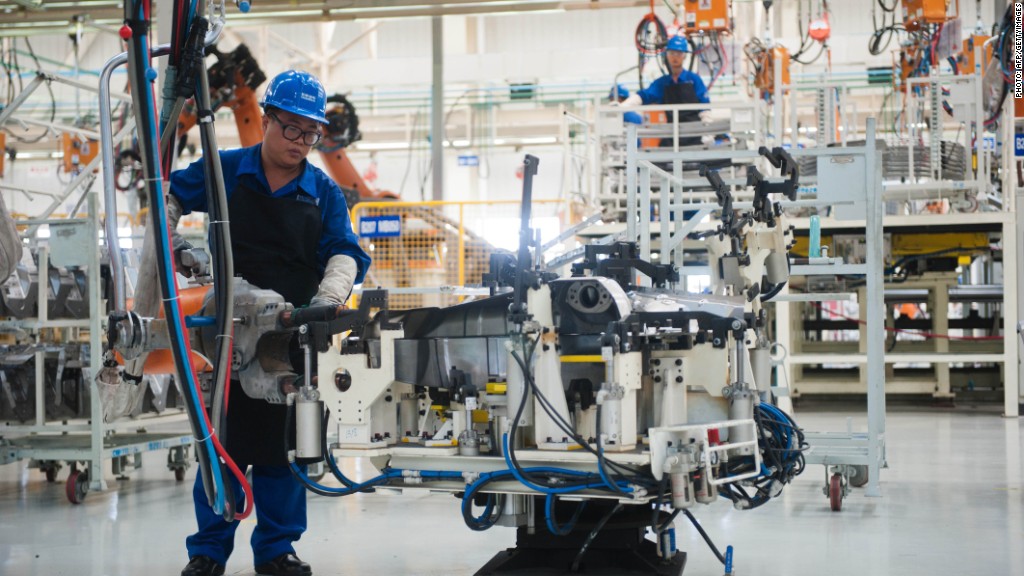 Manufacturing growth in China continued to slide in September, according to a key initial reading released Thursday.
HSBC's initial purchasing manager's index for Chinese manufacturing ticked up slightly to 47.8 in September from 47.6, the bank said Thursday. Any reading below 50 indicates that factory growth is shrinking rather than picking up speed.
"China's manufacturing growth is still slowing, but the pace of slowdown is stabilizing," Hongbin Qu, an economist at HSBC, said in a statement. "This is adding more pressures to the labor market and has prompted Beijing to step up easing over the past weeks."
Manufacturing in China is considered a barometer of the global economy because of the country's role as a powerhouse exporter.
China, the world's second-largest economy behind the United States, has been hit particularly hard by the recession in much of Europe. The European sovereign debt crisis has prompted steep austerity measures in many countries. Weak conditions have zapped demand in the eurozone, the largest market for Chinese exports.
In addition, the U.S. economy has slowed, further cutting demand for Chinese exports. The slowdown in China also worries investors because China has become a major market for U.S. companies.
Related: World's largest economies
Many economists have downgraded their growth expectations for China in recent weeks.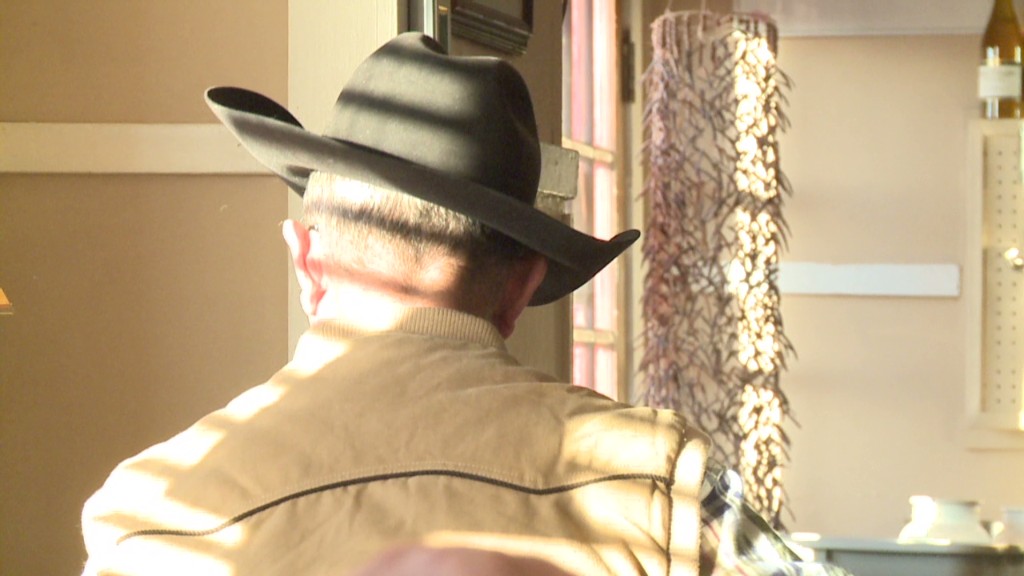 Swiss banking giant UBS has lowered its forecast for how much China's economy will grow this year to 7.5% from 8%. And Goldman Sachs has issued a slightly less dour outlook for China growth -- dropping it to 7.6% from 8.0%.
Chinese officials have moved in recent months to spur growth. The country's central bank cut rates in June and July -- the first such actions since 2008.
And policymakers have confirmed a new round of infrastructure spending, with $157 billion approved for 55 projects. The projects include 25 new subway lines, as well as highway and waterway investments.
The investment comes at a crucial time, as China is scheduled to undergo a leadership change in coming weeks that will reshape the top ranks of China's government and the ruling Communist Party.