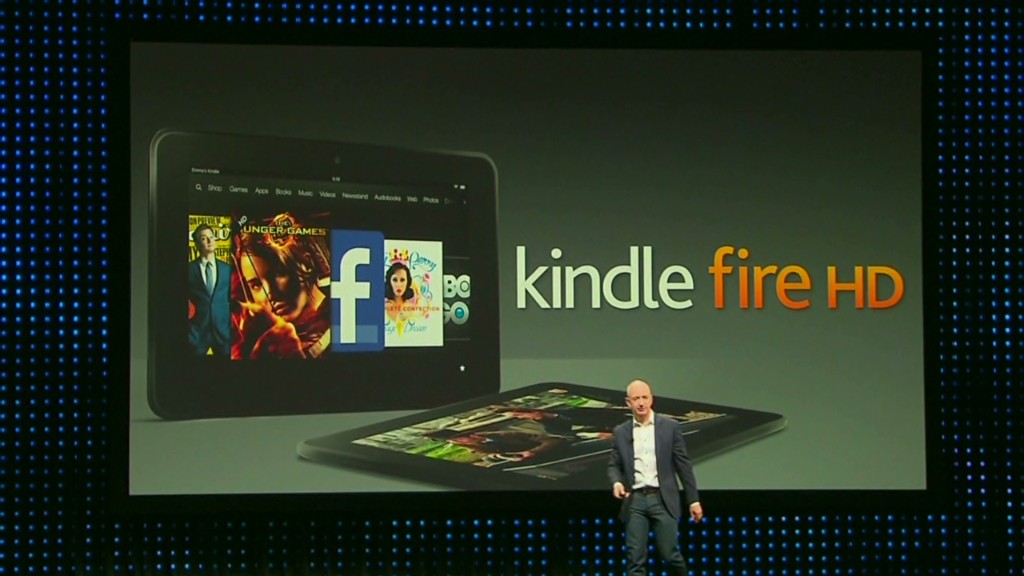 Wal-Mart is joining Target in the decision to stop selling Amazon Kindles, in a move that appears to have come after a pricing dispute.
The company "recently" made a decision to stop selling Amazon products after existing inventory runs out, a Wal-Mart representative told CNNMoney in an emailed statement on Thursday. The company didn't expressly give a reason for its decision, but said this: "Our customers trust us to provide a broad assortment of products at everyday low prices, and we approach every merchandising decision through this lens."
Amazon (AMZN) declined to comment on the news. The decision was first reported by Reuters, which cited an anonymous source and a leaked memo.
The loss of behemoth Wal-Mart (WMT) as a retail partner could ding Amazon, which pulled in revenue of $114 billion in its fiscal second quarter.
In May, Target (TGT) became the first big-box retailer to stop selling the Kindle line from Amazon, which could be perceived as a retail competitor. Target, which began selling Kindles in its brick-and-mortar stores in 2010, also did not provide a reason for its decision.
Amazon unveiled a refreshed line of Kindle e-readers and four Kindle Fire tablets earlier this month. The device is still carried by some bricks-and-mortar retailers, including Best Buy (BBY), Staples (SPLS), Radio Shack and Office Depot (ODP).
-CNNMoney's Parija Kavilanz contributed to this report.