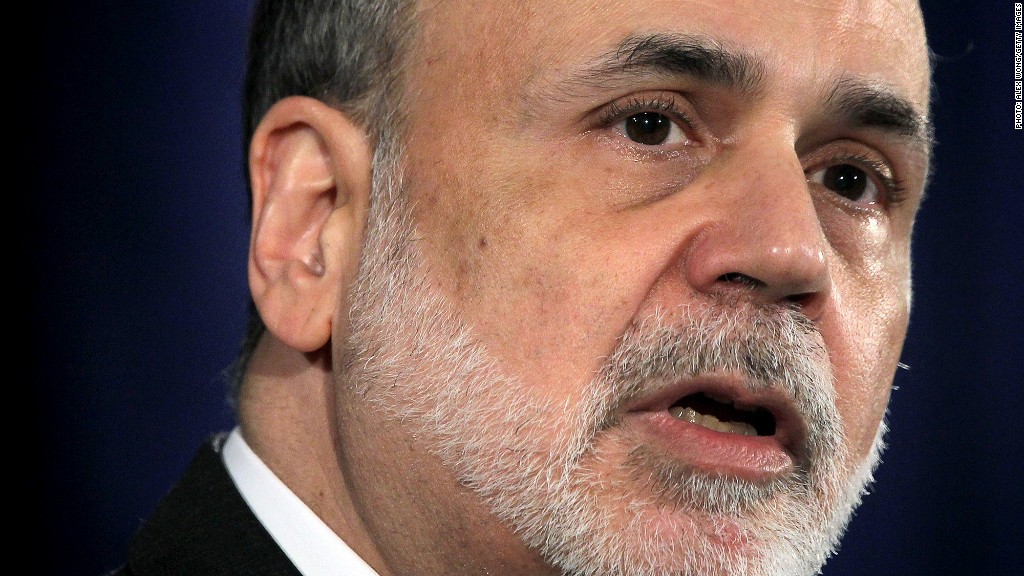 The Federal Reserve's QE3 bond buying program announced earlier this month could last until the middle of 2015 and eventually reach $2 trillion, according to an estimate from economists at Goldman Sachs.
The Goldman economists also wrote in a report that they believe the Fed will not raise the federal funds rate until 2016. This rate, which is used as a benchmark for a wide variety of consumer and business loans, has been near 0% since December 2008. The Fed said in its last statement that it expected rates would remain low until mid-2015.
The Fed announced earlier this month that it would buy $40 billion a month in mortgages for the foreseeable future, a plan that has been dubbed QE3 since it is the central bank's third round of quantitative easing. The Fed hopes that by pumping money into the economy lowering mortgage rates, QE3 could lead to more consumer spending and more hiring by businesses.
Goldman's $2 trillion estimate also includes the buying of long-term Treasuries planned by the Fed under an extension of what is popularly known "Operation Twist." In that program, the Fed is selling short-term Treasuries to fund those purchases.
The Goldman economists also said they think the Fed wants to see the nation's unemployment rate in the 7% to 7.5% range before it ends its bond purchases, and in the 6.5% to 7% range before it starts raising interest rates again. Unemployment stood at 8.1% in August, down from 8.3% in July. But much of the most recent decline was due to job seekers, particularly young adults, dropping out of the labor force as opposed to a pick-up in hiring.
Related: Ben Bernanke's ultra-low mortgage rate
The Fed's own forecasts call for the unemployment rate to be in the range of 6.7% to 7.3% in 2014. If that actually happens, Goldman said the Fed could end QE3 in the middle of that year. At that point, the bond purchases would have reached $1.2 trillion. But Goldman's own forecasts call for a slower recovery in the job market and overall economy.
"If the recovery continues to disappoint, additional steps are possible," the Goldman economists said. "These include an increase in the pace of asset purchases as well as further changes in Fed communications."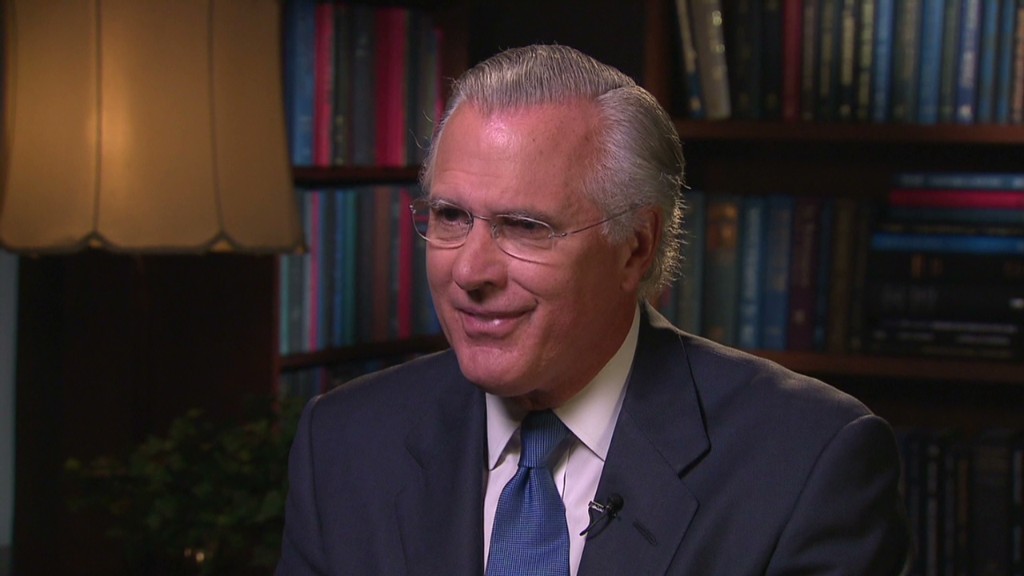 Of course, predicting central bank policy far that far into the future is difficult. especially with the upcoming election. Fed Chairman Ben Bernanke's term is set to end in January 2014. Republican presidential candidate Mitt Romney has vowed to replace Bernanke if elected, and many top Republicans were critical of QE3 when it was announced.
If Goldman's estimates are correct, QE3 would be larger than the two previous rounds. Its first round of asset purchases announced in 2009 came to $1.7 trillion. Under QE2, announced two years ago, the Fed bought $600 billion in U.S. Treasuries.
Still, many economists believe that QE3 won't create jobs as the Fed hopes.