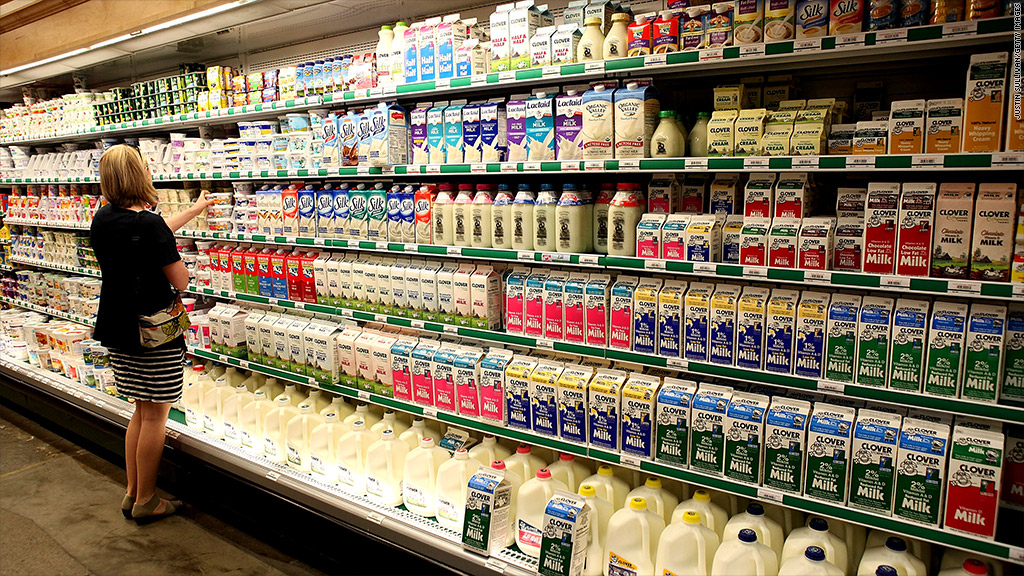 Consumer confidence rose in September, as renewed optimism about the job market gave the economic indicator a boost.
The closely watched index, which measures how Americans feel about the economy, edged higher to 70.3 from an upwardly revised 61.3 in August, according to The Conference Board, a business research firm. Confidence had declined in August.
The reading came in well above the 63 reading that economists surveyed by Briefing.com expected.
Consumers were more positive about the employment picture this month. The number of people saying that jobs are "plentiful" rose to 8.3% from 7.2%, while those saying jobs are "hard to get" edged lower, according to the report.
And consumers expect conditions to get better. The number of people who expect more jobs in the months ahead increased to 18.5% from 15.8%.
"Despite continuing economic uncertainty, consumers are slightly more optimistic than they have been in several months," Lynn Franco, director of economic indicators at The Conference Board, wrote in a press release.
Amna Asaf, an economist at Capital Economics, said the jobs optimism could lead to a slight decline in the unemployment rate. Consumers' confidence in job prospects is also encouraging, she said, since it could offset both rising gas prices and concern over the pending fiscal cliff.
Consumers also found that business conditions improved. Those claiming conditions are "good" edged slightly higher, and those expecting business conditions to get better over the next six months increased to 18.2% from 16.7%.
Related: Companies ramp up holiday hiring
Economists keep a close watch on consumer confidence, as how consumers feel often dictates how they spend. This is particularly important as retailers gear up for the holiday season.
"This gives us the first glimpse into how consumers are going to spend," Asaf said. "If a household is confident, we're going to see much in retail spending."