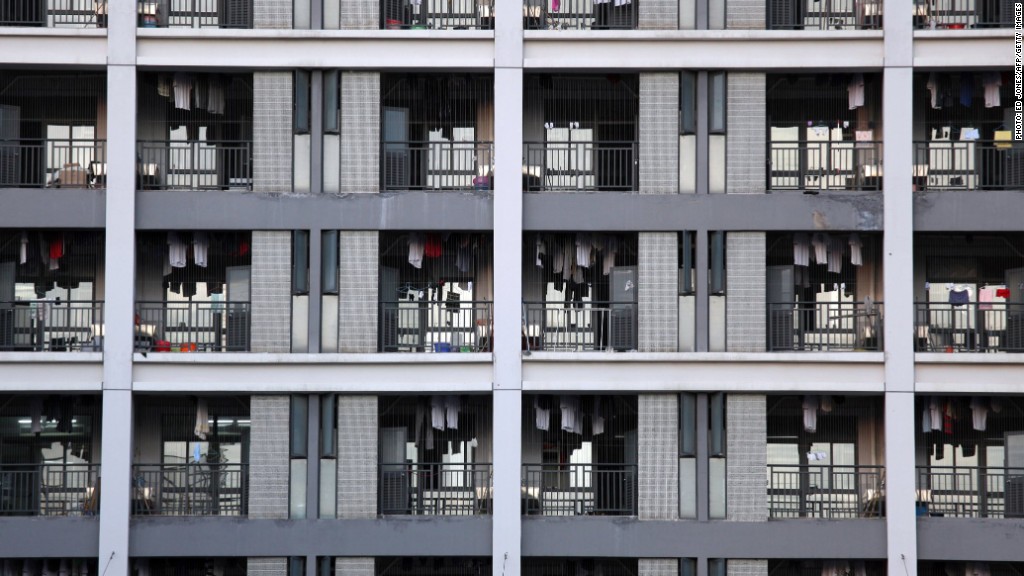 A factory operated by Foxconn Technology Group in central China is back online Tuesday, just one day after a large-scale brawl forced the facility to close.
The company described the incident, which started Sunday night and lasted into the early morning on Monday, as a "personal dispute between several employees" that escalated to include thousands of people.
Some 40 people were taken to the hospital, and "a number" of individuals were arrested.
The incident, which a worker at the scene described as a "riot," took place in Taiyuan, a city in central China. Foxconn employs 79,000 workers at the facility. Production at the plant halted Monday, but Foxconn said Tuesday that the factory reopened.
Foxconn supplies parts to Apple (AAPL) and other manufacturers, including Intel (INTC), Microsoft (MSFT) and Cisco (CSCO). The company has drawn harsh criticism for its labor policies. A spate of suicides at Foxconn's factories in 2010 garnered media coverage of alleged harsh working conditions, including unsafe facilities and illegal amounts of overtime.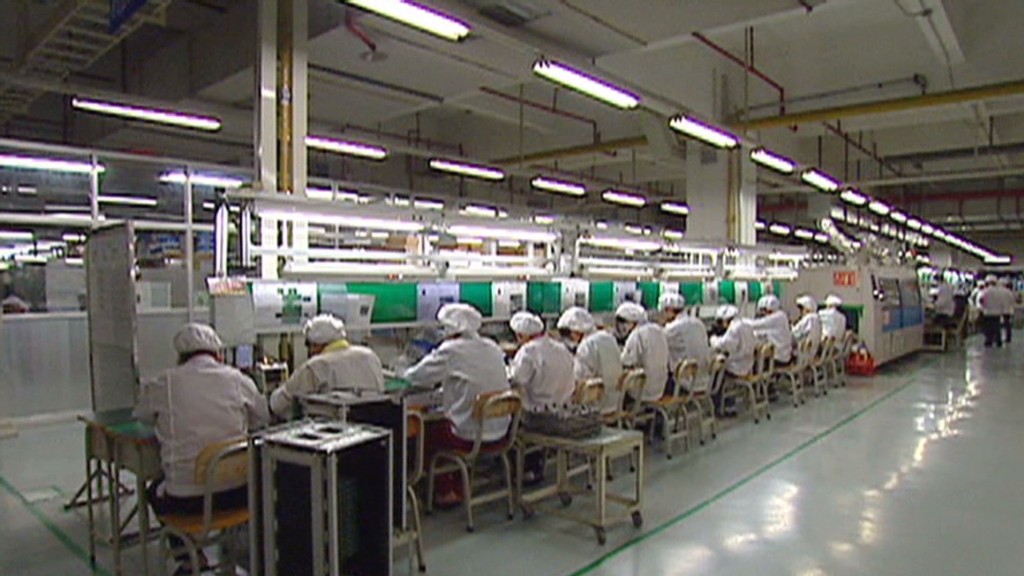 According to Foxconn, automobile electronic components, consumer electronic components and precision moldings are manufactured at the facility.
The incident, which attracted attention as photos and videos circulated on the Internet, underscores tensions between workers and management in China. Foxconn, in particular, is considered a touchstone after a series of critical reports from labor watchdog groups.
In March, a report on working conditions Foxconn documented dozens of major labor-rights violations, including excessive overtime, unpaid wages and salaries that aren't enough to cover basic living expenses. Prepared by auditors from the Fair Labor Association, the report surveyed 35,500 employees at those factories about their working and living conditions, including their compensation and working hours.
Related: Inside the Foxconn riot
The FLA's report said that Foxconn has agreed to work with the group to remedy many of the violations it recorded. In one key move, Foxconn said it will achieve "full legal compliance" with Chinese work-hour laws by July 1, 2013. To do that, Foxconn will need to hire "tens of thousands" of extra workers to offset its current employees' workload, the FLA said.
The FLA said a June 20 to July 6 audit showed that "immediate health and safety measures" have been made, such as enforcement of breaks, changing equipment design to reduce repetitive stress injuries and testing of emergency equipment like eyewashes and sprinklers.