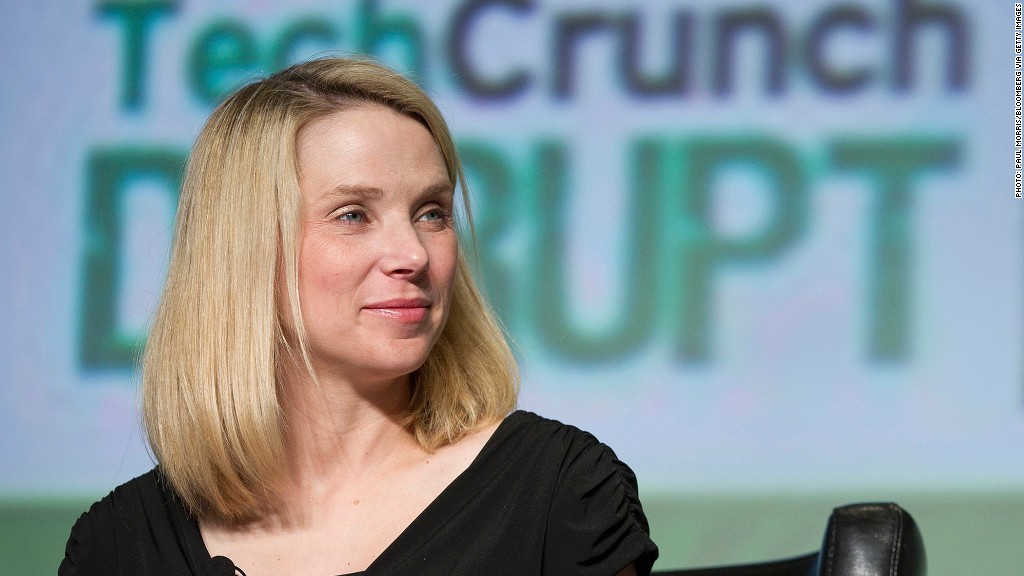 Marissa Mayer, who is trying to usher in a new era at Yahoo, laid out her strategy in all-hands meetings on Tuesday.
Mayer generally focused on the big-picture turnaround rather than specific details, according to reports, as she attempts to solve the puzzle that stumped past CEOs: What, exactly, is Yahoo?
To hear Mayer tell it, Yahoo (YHOO) is a company devoted to personalizing the Web for its users, from content to email to ads. That's according to tech blog AllThingsD, which cited anonymous Yahoo sources for its rundown on what went down at the gathering. Mayer's goal is to expand Yahoo's user base, talent pool and advertiser partners.
She wants Yahoo "to become something users touch every day," according to Business Insider, which also received leaked information.
On the culture side, an all-important area for Silicon Valley businesses, Mayer wants Yahoo to move much more quickly. Employees will have more ownership over and resources for their projects -- which will be approved only if they have the potential to scale to 100 million users or $100 million in revenue, Business Insider said. Other specific focus areas include more "acqui-hires," in which Yahoo will buy small companies for their tech talent rather than their products; and mobile, a field in which Yahoo "will be strong" by 2015, according to Mayer's road map.
Yahoo declined to comment on the accuracy of those reports, saying it considers employee meetings "proprietary and confidential."
A company spokeswoman added: "We'll have more to share externally about Yahoo's direction on our next earnings call, which is in mid-October."
Meanwhile, the executive shuffle continues. Yahoo announced late Tuesday that chief financial officer Tim Morse is out. He will be replaced by Fortinet executive Ken Goldman, who starts on October 22. Several Yahoo employees in top roles, including those in HR, public relations and sales, have left since Mayer took the CEO spot in mid-July.
Mayer, who was one the first two dozen employees at Google and spent 14 years in various positions there, didn't waste time at Yahoo before making moves. Mayer said in August that she planned to review Yahoo's business strategy. Earlier this month, Yahoo said it will return $3 billion to shareholders after selling back part of its stake in Chinese company Alibaba for $7.1 billion.
Related story: Marissa Mayer is #14 on Most Powerful Women list
Mayer has made decisions quickly so far, but she faces many more tough choices. Underscoring her uphill battle is Yahoo's latest earnings report, which came out during Mayer's very first day on the job. Yahoo's profit fell 4% over the year, and sales were close to flat.
Turning around the company's financials is challenge enough, but Mayer must also revamp Yahoo's tarnished image, which took another hit when then-CEO Scott Thompson was ousted in May after just four months. His exit followed a scandal over his embellished college degree.
Most critically, Mayer will have to continue fine-tuning her answer to the what-is-Yahoo question.
The company enjoyed halcyon days in the 1990s and early 2000s, when its search engine ruled the Web. Yahoo was the largest generator of search traffic, so the company was able to demand a premium for ads sold alongside its search results.
But the past decade hasn't been kind, particularly with Mayer's former employer Google (GOOG) ascending as the king of search. Yahoo gave up on search altogether three years ago, instead partnering with Microsoft's Bing engine.
Yahoo still makes money with its other cash cow, display advertising -- the banners and in-video ads seen all over the Web -- but is losing ground on that front to newer entrants like Facebook (FB) and, again, Google.
Now Yahoo calls itself "the premier digital media company." Its news properties do attract loads of traffic, but the company's brand name holds little clout these days, and its product portfolio is spread across several different fields.
Thompson took a stab at defining Yahoo during his few months in the CEO role. In April, he reorganized the company into three groups: consumer products, ad-focused "regions," and technology. His quick ouster meant he didn't get to see that vision through.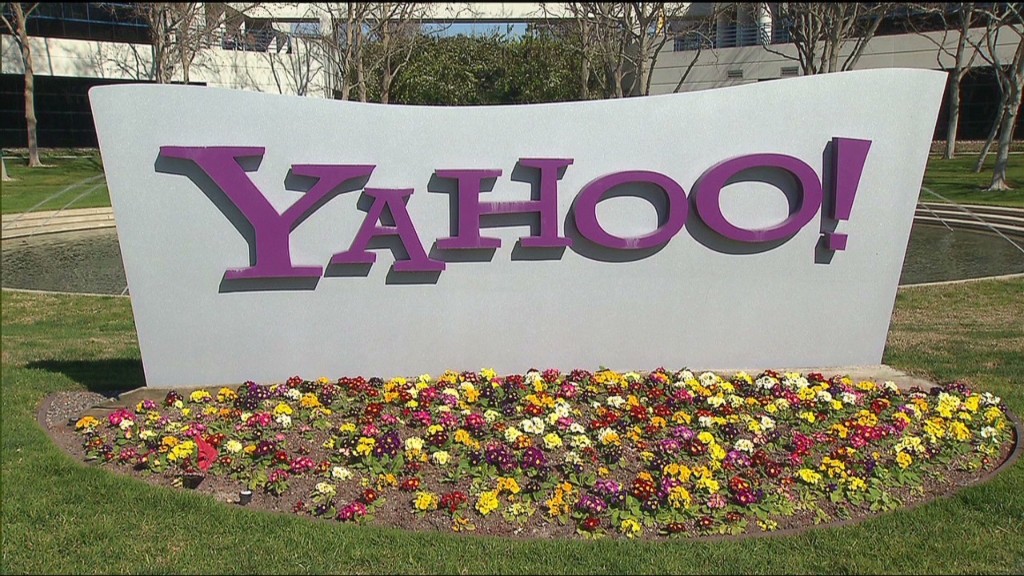 Yahoo's recent CEOs weren't able to pull off the turnaround, and their tenures were as rocky as Thompson's. Before Thompson, Carol Bartz was fired via phone after a tumultuous relationship with the board. Her predecessor, Yahoo co-founder Jerry Yang, stepped down after angering shareholders by snubbing a buyout offer from Microsoft (MSFT).
On the positive side, analysts and investors cheered when most of Yahoo's previous directors were wiped out in a board shakeup in February. Three nominees from Third Point, the activist shareholder fund that exposed Thompson's resume lie, have instead joined the board, and a new chairman is in place.
That all leaves Mayer with many disparate pieces to fit together -- and first, she'll have to figure out the big picture.