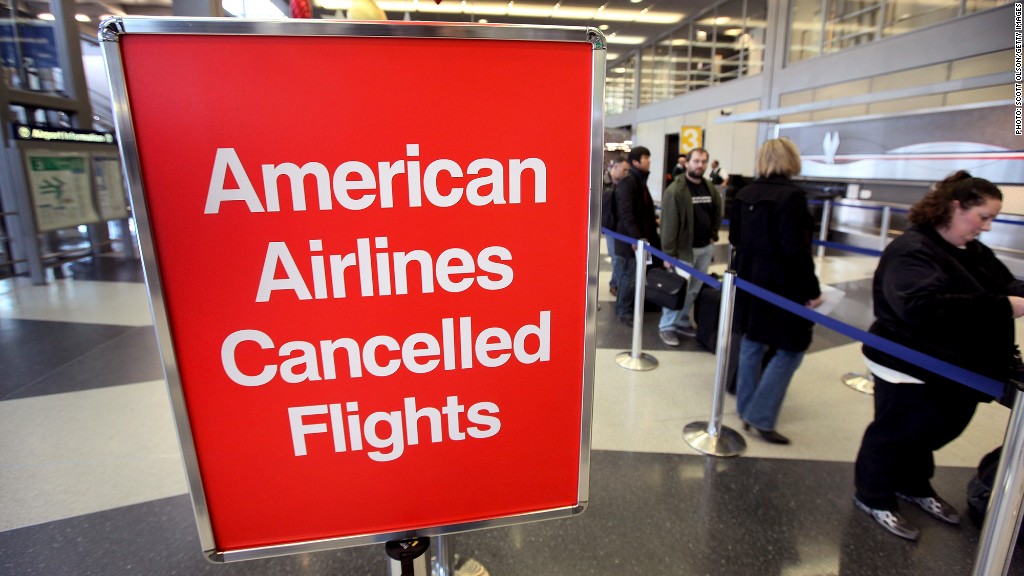 Dogged by ongoing service problems, troubled American Airlines is beginning to lose its most lucrative group of clients -- business customers.
Overall, the number of passengers flying American Airlines fell 4% in September to 8.3 million, the airline said Monday. The airline was also forced to cut domestic flights by almost 6%.
The airline has been struggling with flight delays and cancellations in the wake of pilot anger over their contract situation.
Several business travelers told CNNMoney that their firms are avoiding American flights and won't be returning any time soon.
"If someone has to be somewhere for a meeting, there's no way I can take a chance and book American," said Zalmi Duchman, CEO of TheFreshDiet.com, a daily meal delivery service. He said it'll take at least two or three months of normal service before he considers using American again.
Jim Angleton, president of AEGIS FinServ Corp, a credit and debit card issuer, said his firm has found alternatives, including greater use of video conferencing, driving more and even private plane charters.
Angleton doesn't plan on giving American another chance. "Some of my people have gotten really burned by some of the nonsense going on," he said. "I can't afford to allow the problems with the airline to affect my business."
Next month's results could look even worse, because American's problems began to surface in the middle of the month. "Most folks had bought their tickets for travel the rest of the month," said Jeff Kaufman, analyst with Sterne Agee.
Kaufman and other experts agree that it's tough to win disgruntled customers back once they find alternatives to what had been their preferred carrier.
"In general terms, we're talking months rather than weeks (to win back lost customers)," said Philip Baggaley, Standard & Poor's senior credit analyst for airlines.
American has been hit by a high number of canceled flights and delays that pushed its on-time record below 50%. Management attributed these delays to frivolous maintenance complaints by pilots and an increase in pilots calling in sick.
The Allied Pilots Union, which represents flight crews at the airline, denies that there's any coordinated effort to impede operations. However, it said the pilots are upset because the airline won bankruptcy court approval to throw out the pilots' existing labor deal. Pilots held informational pickets on Monday.
The airline also had a high profile problem last week when three flights had problems with passenger seats coming loose during flights, forcing it to ground 47 aircraft for inspections.
American Airlines said its revenue per available seat grew 4% in September, which it said was better than competitors such as United Continental (UAL), US Airways (LCC) and Delta Air Lines (DAL). Virasb Vahidi, chief commercial officer for American, said while there were some lost business bookings due to the delays and cancellations, he believes most of those problems and lost revenue are already in the past.
On-time performance has started to improve since APA and management returned to the negotiating table last week.
"As the situation has gotten better, we're seeing less of that ... impact," he said.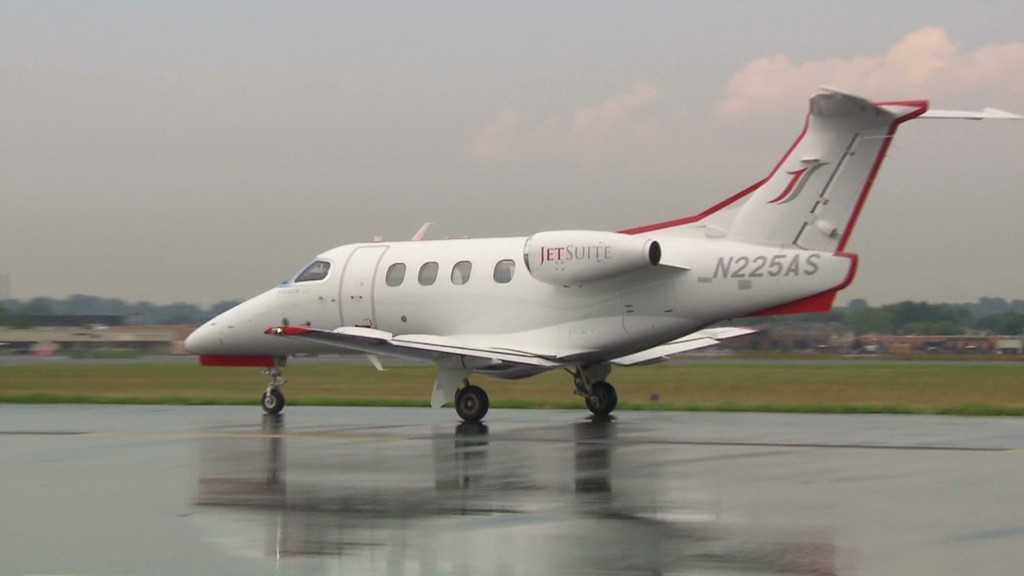 Numbers from FlightStats show American was up to 77% on-time performance by late afternoon on Monday. But that was still below the industry average of 80.5% for all of September, a figure that was hurt by the problems at American.