Aluminum producer Alcoa and restaurant operator Yum Brands kicked off third-quarter earnings season Tuesday in encouraging fashion.
Both companies reported earnings that beat analysts' expectations, sending shares up in after-hours trading.
Alcoa reported $32 million in earnings, or three cents a share, excluding special items. Sales totaled $5.8 billion, despite what the company said was a 17% drop in metal prices versus last year.
Analysts surveyed by Thomson Reuters had predicted the Dow component would break even for the quarter on $5.54 billion in sales. Alcoa (AA) shares rose about 0.7% in after-hours trading.
Factoring in special items including the settlement of a lawsuit and an environmental "remediation" effort in New York State, the company reported a loss of $143 million, or 13 cents a share.
Yum Brands (YUM), whose restaurant chains include KFC, Pizza Hut and Taco Bell, posted earnings excluding special items of 99 cents a share, ahead of the analyst prediction of 97 cents.
Revenues were $3.57 billion, falling short of the $3.65 billion predicted. Still, shares rose 3.8% in after-hours trading.
Overall, analysts are expecting third-quarter earnings for the S&P 500 to decline 1.2%, according to S&P Capital IQ. That would be the worst since the third quarter of 2009.
Christine Short, senior manager at S&P Capital IQ, said the projected decline stemmed both from a strong quarter a year ago and the anemic pace of global growth at present.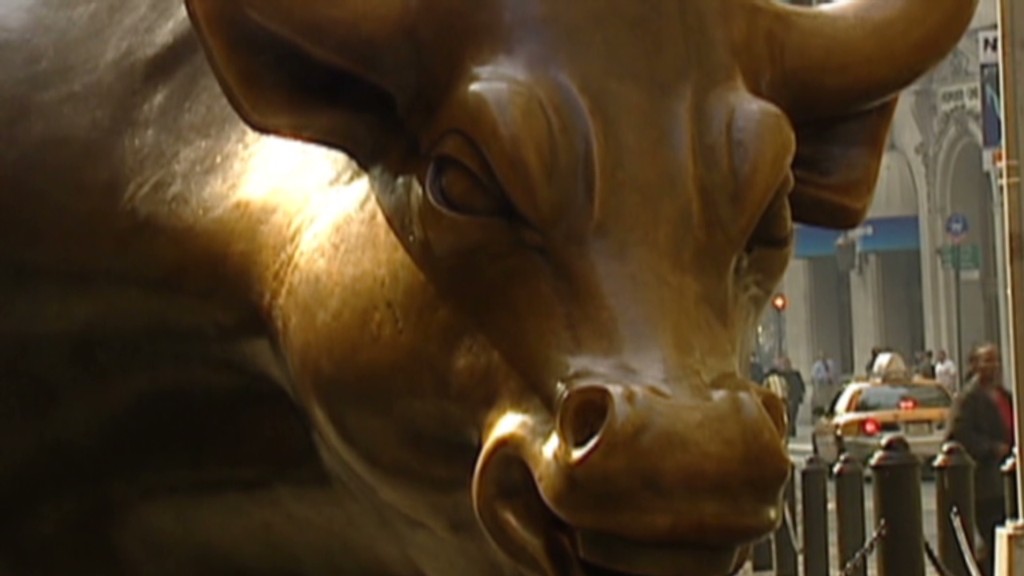 "Companies are coming forward and saying they're really not finding any growth opportunities in Europe, and where they were able to find growth opportunities, in China, that's slowing," she said, speaking ahead of the earnings announcements Tuesday afternoon.
Although Alcoa's results typically signal the start of earnings season, Short said the company isn't a great predictor for the broader market. Still, she added, investors will be looking at both Alcoa and Yum to make "comments regarding China and whether they're seeing weakening demand."
Yum said its China business is "stronger than ever," with sales and profits rising 22% from last year. The company said it's poised to open over 750 new restaurants in China this year, and boasted of "dramatically" improved margins in the country along with same-store sales that rose 6%.
Alcoa, though, cited the slowdown in China in reducing its forecast for global aluminum demand this year by 1%. The company also cut its expectations for the heavy truck and trailer market by 2% "in anticipation of a slowdown across all major regions," now projecting a 9% decline for the year.