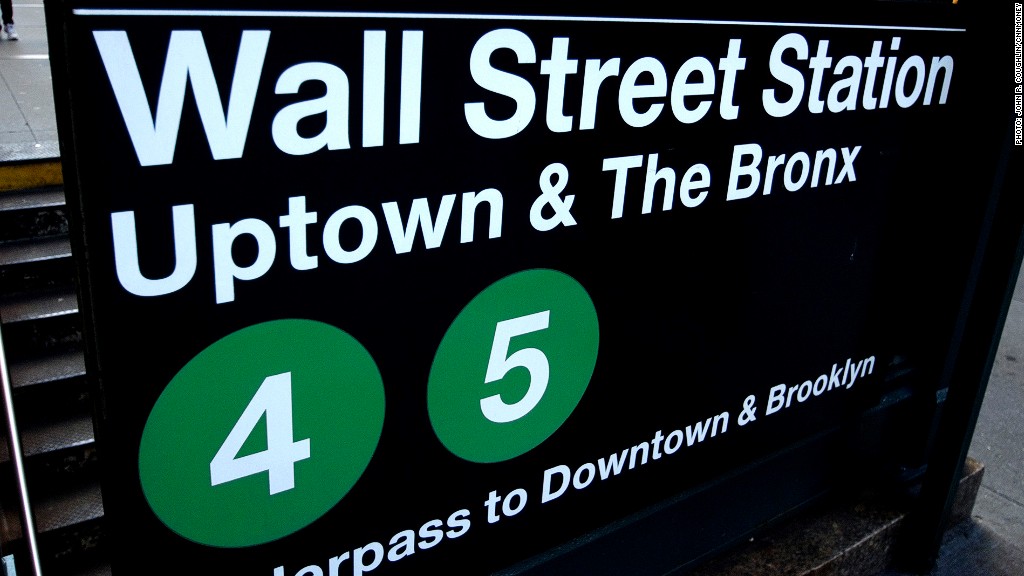 Wall Street is fattening its paychecks even as it slashes jobs.
The New York financial sector has been cutting employees in recent years. But those who have held on to their jobs brought home more money than they did two years ago. Their pay was close to pre-recession highs in 2007, according to a report from the New York State comptroller.
The average salary of financial industry employees in New York City rose to $362,950 in 2011. That's a 16.6% increase from two years ago.
In the same period, the industry's revenue fell by 22% as a result of weaker trading and investment banking activity.
Related: Wall Street prepares for more layoffs
Investment banks have been under pressure to get lean, as new laws passed after the financial crisis, a slowdown in the global economy, and record low interest rates have eaten away at their business.
As demands to reduce costs continue to mount, banks have taken to cutting jobs as a way to preserve profits rather than lowering salaries. The banks have been squeezing profits out of fewer employees.
Wall Street firms let go of more than 75,000 people in 2011 and analysts estimate that the industry will have up to 15% fewer employees in 2013 than at the start of 2012.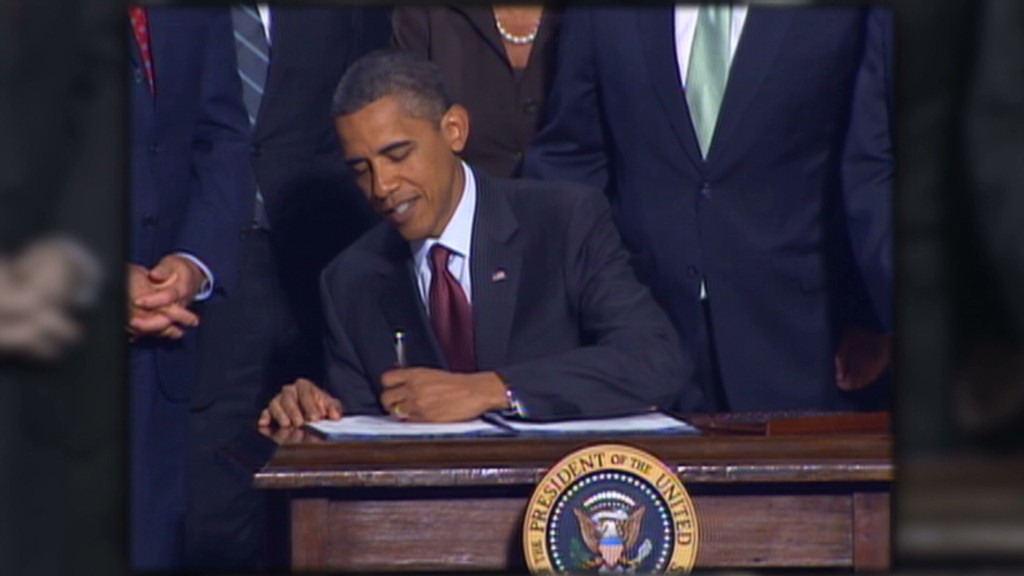 The comptroller estimated the financial industry employed 168,700 people in New York by the end of August 2012.
That's 5.3% of the city's total number of private sector jobs. However, the industry made 23.2% of its wages.
Shareholders and critics have decried big pay increases, saying banks aren't doing enough to bring down costs. In April, Citigroup shareholders rejected a $15 million pay raise for the bank's CEO Vikram Pandit.
"If you continue to see an acceleration of pay unrelated to performance a company is generating, then shareholders are going to be angry," said Charles Elson, director of the John L. Weinberg Center for Corporate Governance at the University of Delaware.
The likelihood of Wall Street pay falling looks slim. A survey of 900 people employed in finance by eFinancialCareers.com found that 48% of respondents expect their bonus this year to be higher than their 2011 bonus.
But New York's state comptroller was less bullish about bonus increases, predicting that they will likely decline in 2012, for the second year in a row.
"The securities industry remains in transition and volatility in profits and employment show that we have not yet reached the new normal," Thomas DiNapoli, New York state comptroller, said in a statement.