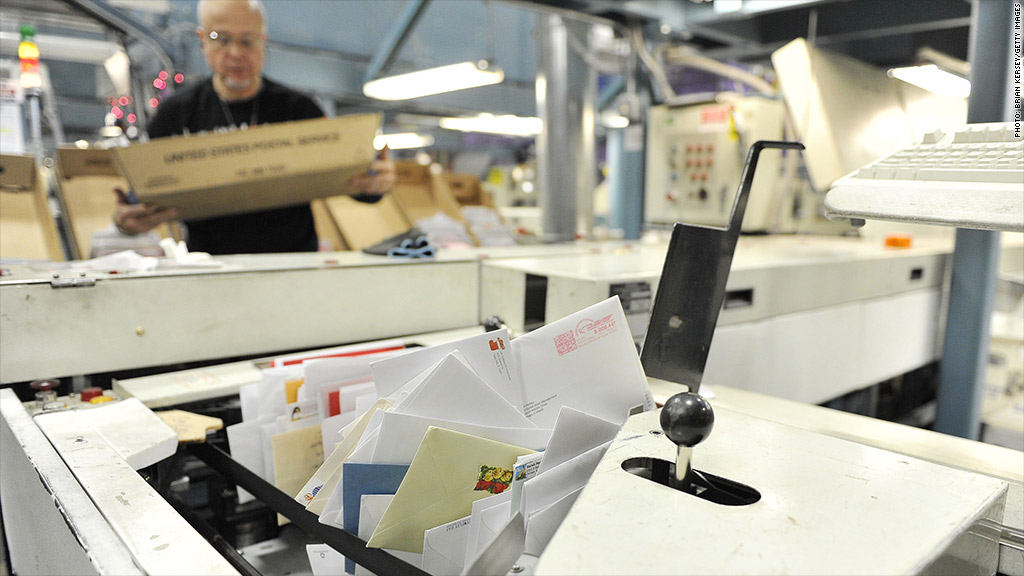 Snail mail prices are creeping up.
Starting January 27, the price of a first-class stamp will increase one cent to 46 cents, the Postal Service announced Thursday. Postcard postage will rise one cent as well, to 33 cents.
Letters to international destinations will rise in cost to $1.10, up from the old prices of 85 cents to Canada and Mexico and $1.05 to other destinations. Overall, prices for mailing and shipping services will increase by 4% on average, with priority mail prices rising 6.3%.
The increases come as the Postal Service faces a solvency crisis that has prompted it to beg Congress for relief. The financial crunch is largely due to a law passed in 2006 in which Congress ordered the Postal Service to put money aside for future retiree benefits, a mandate that has drained the agency of cash and that many want to see repealed.
"The Postal Service is in the midst of a financial crisis, and pricing adjustments are one way to increase revenue to help the Postal Service return to sound financial footing," USPS spokeswoman Katina Fields said. "We also urgently need enactments of comprehensive, long-term legislation to provide the Postal Service with a more flexible business model."
Related: 6 ways to help your post office
Congress has made it clear that it won't help the Postal Service until after the Nov. 6 elections at the earliest. And, since some of the potential reforms are controversial, such as an end to Saturday mail delivery service, postal legislation may not happen until a new Congress takes over in January.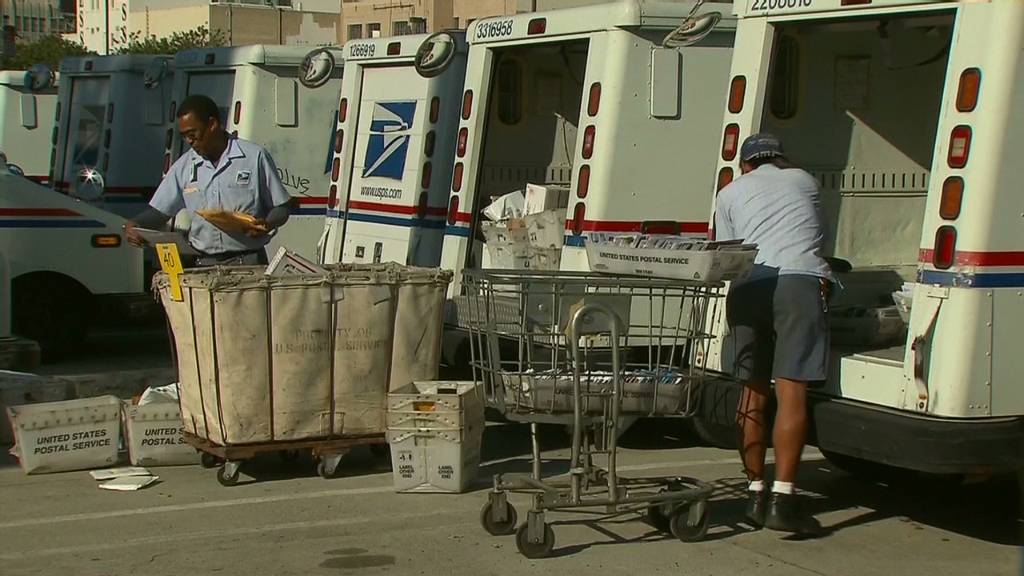 In the meantime, the Postal Service has moved ahead with cost-cutting efforts including the closure or consolidation of mail processing plants and the offering of retirement incentives for mail handlers and postmasters.
The Postal Service is chartered as a government enterprise and is supposed to be self-funding, though it has borrowed more than $12 billion from Treasury in recent years to stave off cash crunches.