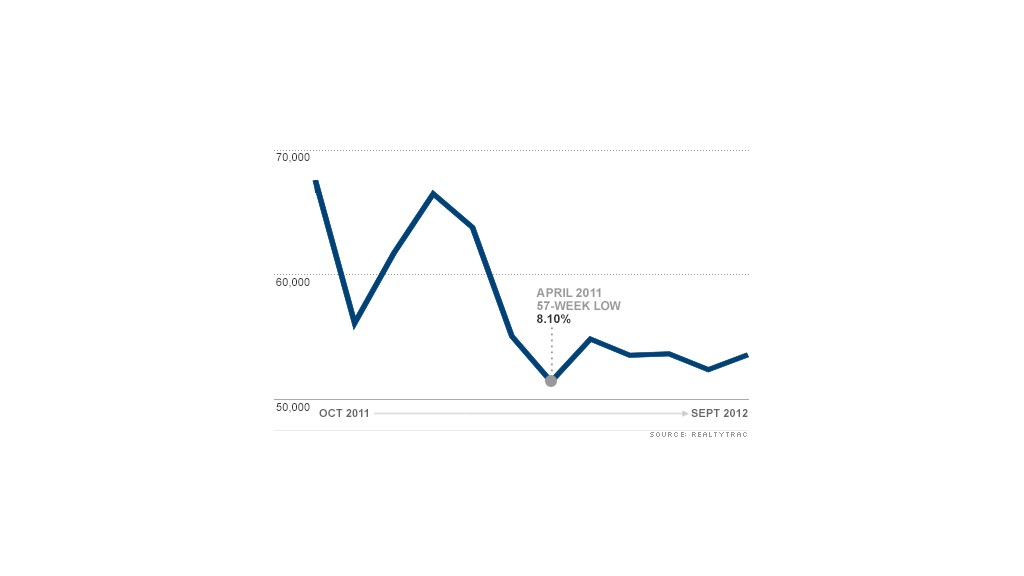 The wave of foreclosures hitting the nation's housing market has been much less severe than anticipated, with foreclosure filings at their lowest level in five years last month, according to a report out Thursday.
Foreclosure filings -- including default notices, scheduled auctions and bank repossessions -- were reported on 180,427 properties in September, a 7% decline from August and down more than 16% from a year earlier, according to a report released Thursday by RealtyTrac, an online marketer of foreclosed properties. That's the lowest number of filings since September 2007.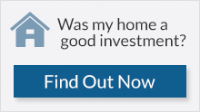 "[Foreclosures are] making little noise in the housing market -- at least on a national level," said Daren Blomquist, RealtyTrac's vice president.
Blomquist had been waiting for another wave of foreclosures to hit the housing market ever since the $25 billion mortgage settlement was reached in April.
Lenders put the brakes on many foreclosures as their procedures were put under the microscope after the robo-signing scandal came to light in September 2010. The mortgage settlement had cleared the way for them to proceed again by laying out clear guidelines on how they could pursue borrowers who had missed payments and clear their backlogs of delinquent loans.
As a result, Blomquist and other industry experts expected the market to be flooded with repossessions. "That's not the way it's playing out," he said. "It has been a much more managed flow."
Related: Obama's housing scorecard
The decline in foreclosures has been especially steep lately in states like California and Texas, in which foreclosures do not go through the courts. In these "non-judicial" states, foreclosures were handled relatively quickly once the banks started to process foreclosures again. In judicial states where the courts are involved, like Florida, Illinois, New York and New Jersey, the banks have been careful to make sure all their paperwork is complete and accurate which has slowed the process significantly.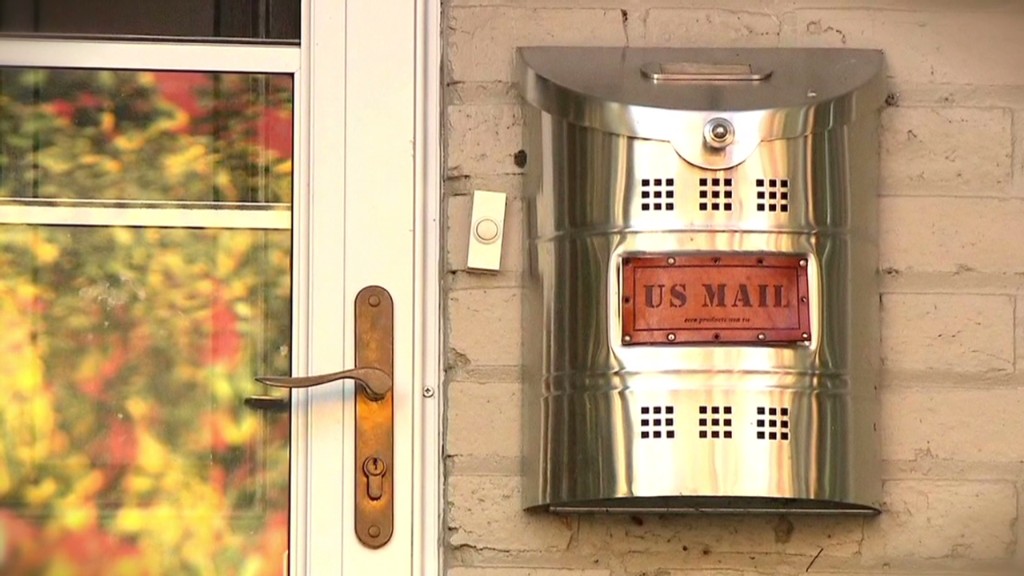 Part of the reason for the overall improvement is that the government's and the banks' efforts to prevent homeowners from falling into foreclosure have taken hold. The government sponsored Home Affordable Modification Program has helped more than a million borrowers obtain more affordable mortgages.
Banks too, are looking for ways to keep delinquent borrowers from falling into foreclosure, opting to either refinance their loans or agreeing to more short sales where the lender agrees to a sales price that is less than what is owed on the mortgage. Lenders prefer short sales over foreclosures because they lose less money on the transactions and they involve fewer legal costs and other expenses.
Related: Economists: Housing recovery finally here
Record low mortgage rates have also helped struggling borrowers hold onto their homes, said Mike Larson, an analyst with Weiss Research. Many borrowers have refinanced their mortgages to lower rates and sharply reduced their payments, helping them to avoid default, he said. The improving economy has also meant fewer job losses.
"That takes some pressure off," said Larson. "Fewer people are falling behind on their loans."
As a result, the number of distressed properties that threaten to come onto the market is starting to shrink and Blomquist expects fewer bank repossessions going forward. Foreclosure starts, homes in the first stage of the foreclosure process, were down 15% in September compared with 12 months earlier.
"Foreclosures are still a headache, but they're less of a headache than they were," added Larson.