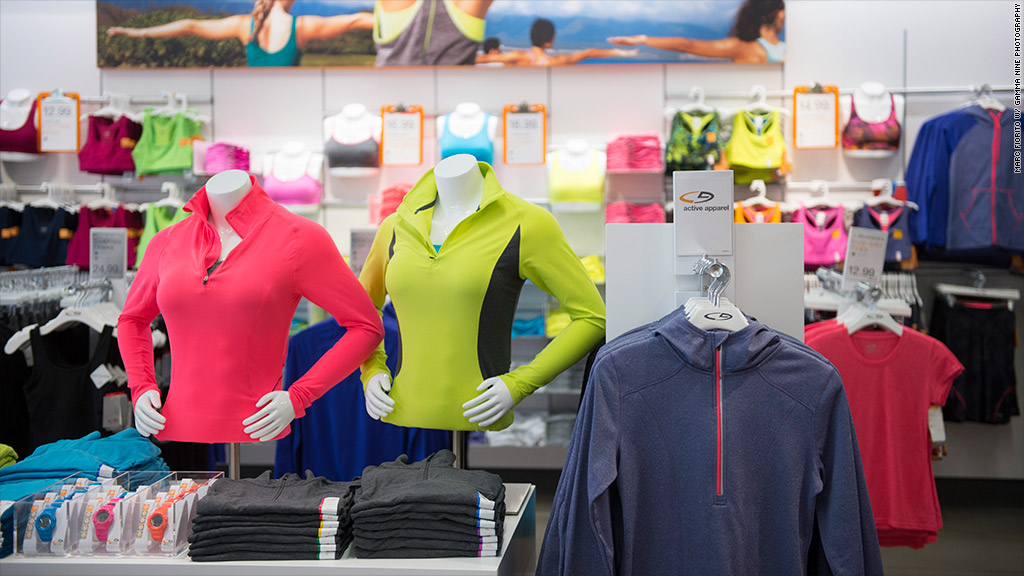 Sports bras. Yoga pants. Spandex shorts. Athletic wear is everywhere.
Just ask Target. The cheap-chic retailer is opening a standalone store for its athletic line C9 on Sunday in San Francisco.
C9 has been a runaway hit for Target (TGT). Eight years ago, C9 was just a line of sports bras made by sportswear manufacturer Champion. Today, C9 makes running shoes, snow pants, and sweatshirts for men, women and children. It also rakes in a billion dollars annually.
That puts it in the same league as the trendy yoga apparel maker Lululemon (LULU). Maker of the best selling $100 yoga pants called Lulus, the company has had one of the hottest stocks this year with a 57% gain, and expects to rake in $1.3 billion in annual sales. Compared to Lulus, C9's premium yoga pants will be priced at $40.
Related: Lululemon CEO: How to build trust inside your company
In a way, Target is following in the footsteps of rival Gap (GPS), which also runs 28 standalone stores for its sportswear brand Athleta.
Athletic apparel has exploded in recent years, partly because of the focus on healthier, active lifestyles. From First Lady Michelle Obama's "Let's Move" initiative to New York Mayor Michael Bloomberg's attack on sugar-rich sodas, there's been a concerted move from public personalities to push for healthy living.
Active wear has also become part of many people's everyday wardrobes. More people are embracing yoga pants and hoodies in and out of the gym. Women's active wear alone has doubled in the last 10 years to a $14 billion industry, according to research firm the NPD Group. It is expected to grow 9% this year.
"It's one of the few categories in all of fashion, and all of retail, that has been consistently doing well," said Marshal Cohen, chief industry analyst at the NPD Group.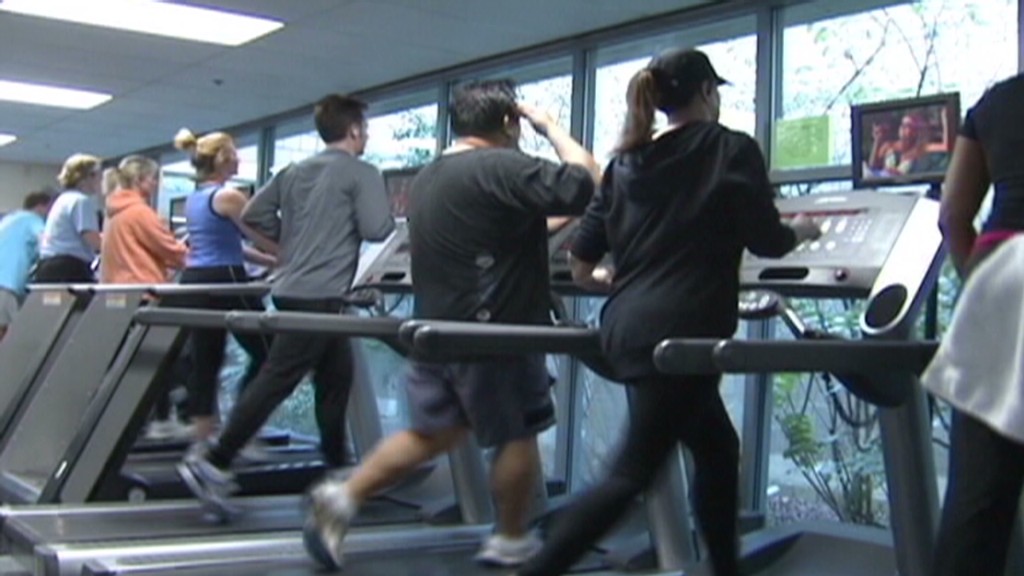 Cohen points out that active wear is one of the few lines of clothing that is constantly improving because of new technology, like moisture-wicking fabric and hidden pockets for keys. With exercise, also comes a lot of wear-and-tear, which means they need to be replaced more often.
Cohen expects growth for athletic wear to come in at lower price points, which could be a boon for Target. It already sells its C9 line in its 1,700 stores as well as on Target.com
Target said it didn't have plans to open more C9 stores yet.
"We'll take cues from our customers," said Joshua Thomas, a Target spokesman.